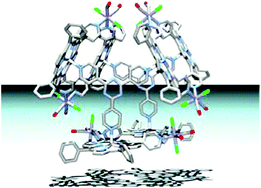 ChemComm Editor Robert Eagling will be attending the seventh International Conference on Porphyrins & Phthalocyanines (ICPP-7) in Jeju, Korea on 1-6 July 2012.
Two of the conference co-chairs – ChemComm Associate Editor Jonathan Sessler and Changhee Lee from Kangwon National University – are the guest editors of ChemComm's Porphyrins & Phthalocyanines web theme issue, along with ChemComm Editorial Board member Penny Brothers.
To celebrate this exciting and vibrant area of research, we have made the whole of our Porphyrins & Phthalocyanines web theme FREE to access until 6th July. So don't delay – view the web theme today!
Will you be attending ICPP-7? Email Robert if you'd like to arrange a meeting. Post your comments on the conference or the web theme below or tweet us @ChemCommun.