ChemComm issue 10 is the Emerging Investigators issue 2012, a celebration of the work of some of the world's best early-career scientists. We think these people have the potential to influence future directions in chemistry – do you agree? Read the issue and let us know your thoughts.
At the front of the issue, we've profiled the contributors so you can learn more about them and their work. We asked them to be creative with the photos they supplied. Here are a selection: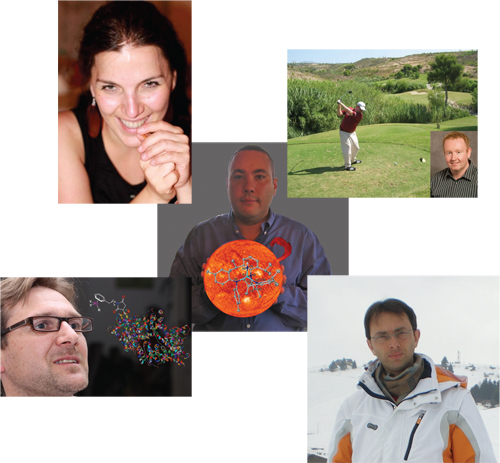 Do you know a brilliant emerging chemist? We'll soon be inviting contributions to the 2013 Emerging Investigators issue and we'd love to hear your suggestions. Email us or leave your suggestions as comments below.