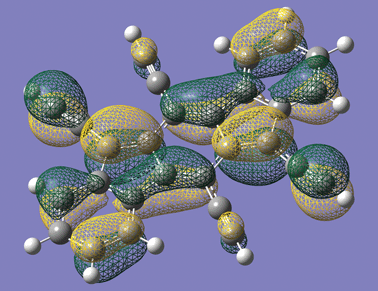 We are delighted to announce a high-profile web themed issue on Aromaticity.
Guest editors: Nazario Martín (University Complutense of Madrid), Michael Hayley (University of Oregon) and Rik Tykwinski (University of Erlangen-Nuremberg)
This themed issue will consist of a series of invited Communications and Feature Articles covering work on all aspects of chemistry related with aromaticity – from new fundamental knowledge about aromaticity and theoretically interesting new arene structures to novel applications of aromatics and heteroaromatics which take advantage of their unique optical and electronic attributes.
The level of quality of this issue will be extremely high, and all manuscripts will undergo strict peer review. You are therefore encouraged to report work that you consider to be very important and conceptually significant. Please note that inclusion in the issue is subject to the discretion of the guest editors.
Publication of the peer-reviewed articles will occur without delay to ensure the timely dissemination of the work. The articles will then be assembled on the ChemComm website as a web-based thematic issue.
Submit your work before 31st May 2012. Please add "aromaticity" in the comments to the editor section.