Daniela Iacopino, a chemist working on organic nanostructures at the Tyndall National Institute, in the Republic of Ireland, takes some time away from her research to speak with us… 
Iacopino's recent communication in ChemComm reports an advance in the field of photoswitchable nanomaterials and in particular polymer nanotubes: Reversible modulation of photoluminescence from conjugated polymer nanotubes by incorporation of photochromic spirooxazine molecules.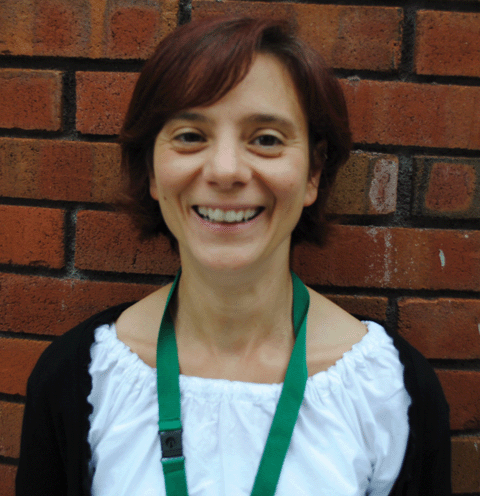 What initially inspired you to become a scientist?
I was inspired by my chemistry teacher in school.
What was your motivation behind the research described in your ChemComm communication?
When we started working on the photoswitiching paper we had been working on polymer nanostructures for a while, exploring their photophysical characteristics. We were then interested in observing different functionalities and also studying possible energy transfer processes in novel doped systems.
Where do you see your research heading next?
At the moment we are investigating the manipulation and functionalisation of metal nanorods. We are also working on dark field spectroscopy of single metal nanostructures for sensing applications.
What advice do you have for young scientists considering a career in science research?
Be curious and be patient, I haven't always been patient but I have always been curious.
What do enjoy doing in your spare time?
I read, run, swim and practise yoga.
If you could not be a scientist, but could be anything else, what would you be?
I'd seriously consider becoming a midwife.