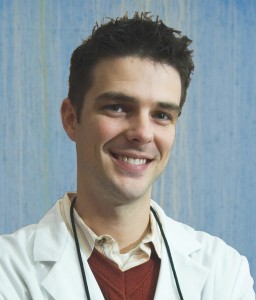 Polymer Chemistry is delighted to welcome Professor Brent S. Sumerlin as an Associate Editor.
"It is an honor to become an Associate Editor for Polymer Chemistry. Since it's original launch in 2010, I have been an avid supporter of the journal in various capacities, most importantly as an author. The rapid success of the journal and its acceptance by polymer chemists worldwide is exciting. The editors, Editorial Board, Editorial Advisory Board, authors, and referees have worked hard to make this one of the top polymer journals. I look forward to contributing to the continued success and growth of Polymer Chemistry in the years to come."
If you'd like to learn more about Professor Sumerlin's own research you can find a few of his recent papers below. He's also been featured as an 'Author of the Week' in 2011 and in video interview in earlier in the year.
Recent papers:
Professor Brent S. Sumerlin, Associate Editor Prof. Brent S. Sumerlin graduated with a B.S. from North Carolina State University (1998) and obtained a Ph.D. in Polymer Science and Engineering at the University of Southern Mississippi (2003) under the direction of Prof. Charles L. McCormick. After serving as a Visiting Assistant Professor at Carnegie Mellon University under the direction of Prof. Krzysztof Matyjaszewski (2003-2005), he joined the Department of Chemistry at Southern Methodist University (Dallas, Texas, USA) as an assistant professor in 2005 and was promoted to associate professor in 2009. Prof. Sumerlin joined the Department of Chemistry, the George and Josephine Butler Polymer Research Laboratory, and the Center for Macromolecular Science and Engineering at the University of Florida as an associate professor in the fall of 2012. He has received several awards, including an Oak Ridge Associated Universities Ralph E. Powe Award (2007), an NSF CAREER Award (2009), an ACS Leadership Development Award (2010), and an Alfred P. Sloan Research Fellowship (2010). He is a member of the editorial advisory boards for several journals and is now an Associate Editor of Polymer Chemistry. Current research in his group involves the synthesis of functional macromolecules, responsive polymer systems, polymer-protein bioconjugates, and dynamic covalent macromolecular assemblies.