Brent Sumerlin talks to Russell Johnson about his current research and why it's an exciting time to by working in the field.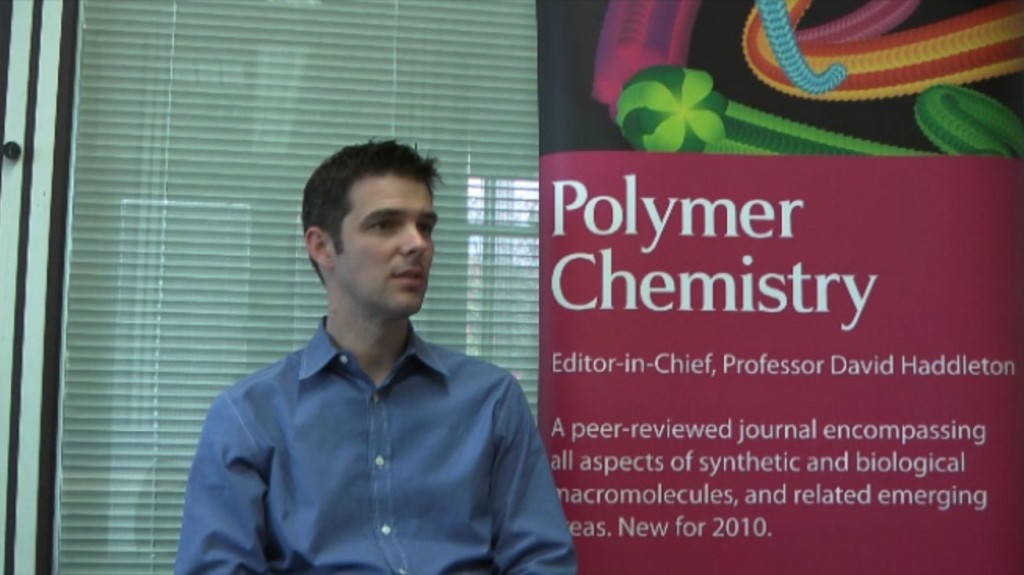 Watch the video interview on YouTube here.
Here is a selection of Brent Sumerlin's recent research published in Polymer Chemistry.
Brent Sumerlin was also a guest editor with Jan van Hest for the Polymer bioconjugates themed issue. You can read their editorial introducing the topic here:
To keep up-to-date with all the latest research, sign up for the journal's e-alerts or RSS feeds or follow Polymer Chemistry on Twitter or Facebook.