We are delighted to welcome Dr Ruchi Gupta to the RSC Advances team this month!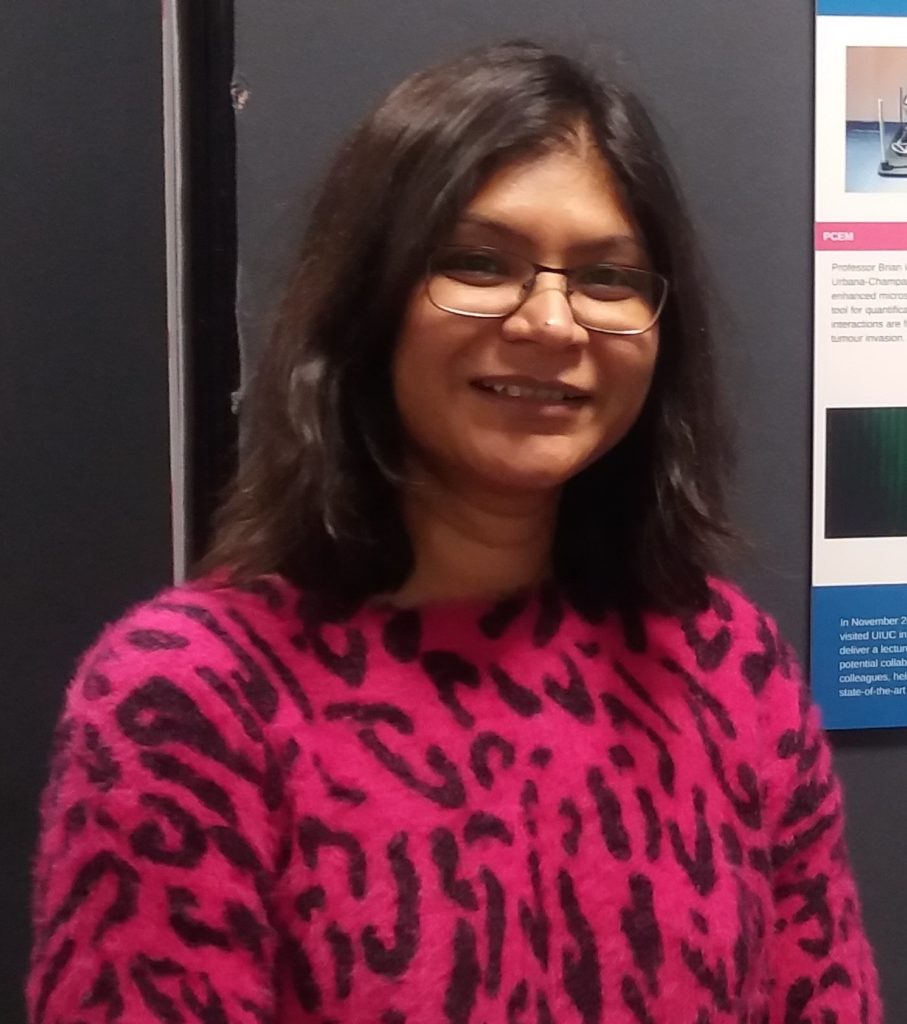 Ruchi Gupta is currently a Senior Lecturer and Birmingham Fellow in Healthcare Technologies at University of Birmingham. She completed her undergraduate and master's degrees at Nanyang Technological University, Singapore and McMaster University, Canada respectively. She obtained her PhD from University of Manchester where she stayed as a postdoctoral research fellow and then as a RAEng Enterprise Fellow. She was a Lecturer in Analytical Chemistry at University of Hull between 2014 and 2016. The research in the Gupta group is focused on designing optical sensors that are internally referenced with integrated sample preparation to address the challenges associated with measurement of molecules of interest in real samples, which are complex mixtures, and uncontrolled environmental conditions.
Ruchi says, "I am excited to join RSC Advances as an associate editor and looking forward to contribute to the journal from the analytical science perspective".
Browse a selection of Ruchi recent RSC publications:
A feasibility study of a leaky waveguide aptasensor for thrombin
Nasser A. Alamrani, Gillian M. Greenway, Nicole Pamme, Nicholas J. Goddard and Ruchi Gupta
Analyst, 2019, 144, 6048-6054
DOI: 10.1039/C9AN01421G, Paper
Broadband absorption spectroscopy for rapid pH measurement in small volumes using an integrated porous waveguide
Ruchi Gupta and Nick J. Goddard
Analyst, 2017, 142, 169-176
DOI: 10.1039/C6AN01896C, Paper
A polymeric waveguide resonant mirror (RM) device for detection in microfluidic flow cells
Ruchi Gupta and Nick J. Goddard
Analyst, 2013, 138, 3209-3215
DOI: 10.1039/C3AN00263B, Paper

Submit your research or reviews to Ruchi now, she will be delighted to receive them! See our author guidelines for information on our article types or find out more about the advantages of publishing in a Royal Society of Chemistry journal.
Keep up to date with our latest HOT articles, Reviews, Collections & more by following us on Twitter. You can also keep informed by signing up to our E-Alerts.