RSC Advances are delighted to share our latest collection on Greener synthetic approaches towards quinoline derivatives, guest edited by Associate Editor Prof. Manojit Pal (Dr Reddy's Institute of Life Sciences, India).
About the Collection
Quinoline, being a versatile and privileged framework in pharmaceutical sciences, drug discovery and development is part of building blocks for several marketed antimalarial drugs. Quinolines also display antimicrobial, analgesic, cardiovascular, anticancer and anti-inflammatory activities and are widespread in nature especially in alkaloids. It is therefore not surprising that over the years quinolines have attracted continued interest in the area of organic synthesis.
While enormous efforts have been devoted for the development of elegant synthetic routes to various quinoline derivatives several of them are not eco-friendly in nature. On the other hand, the green or environmentally friendly synthetic approaches are in great demand in organic synthesis because they decrease or eliminate the usage or formation of harmful substances thereby preventing the environmental pollution considerably. Thus, development of greener or eco-friendly approaches for useful compounds or agents including quinolines is an important goal. The current web collection is mainly a compilation of relevant important and interesting research papers (but no review articles) already published in RSC Advances during last 7 years.
The major focus of this compilation was on selection of the greener or environmentally friendly synthetic methods including single or multi-step approaches, multi-component reactions, catalysed reactions including C-H activation, metal-free methods, microwave or ultrasound-assisted reactions etc reported for quinoline derivatives. Papers describing the eco-friendly synthesis along with biological evaluation of quinoline derivatives are also included. RSC Advances now welcome research papers on new and latest developments in the area of eco-friendly synthesis of quinolines for further inclusion in the web collection.
We hope you enjoy reading these articles!
Featured articles:
Ultrasound assisted synthesis of hybrid quinoline-imidazole derivatives: a green synthetic approach
Gheorghita Zbancioc, Ionel I. Mangalagiu et al.
RSC Adv., 2021,11, 38297-38301, DOI: 10.1039/D1RA07484A
 Environmentally friendly domino multicomponent strategy for the synthesis of pyrroloquinolinone hybrid heterocycles
Rajesh Raju, Raghavacharry Raghunathan, et al.
RSC Adv., 2022,12, 15440-15446, DOI: 10.1039/D2RA02851D
 Microwave-assisted multicomponent synthesis of antiproliferative 2,4-dimethoxy-tetrahydropyrimido[4,5-b]quinolin-6(7H)-ones
Hitendra M. Patel, et al.
RSC Adv., 2022,12, 30404-30415, DOI: 10.1039/D2RA04669E
Read the full collection here!
If you would like to submit your research to this collection, and give your work the global visibility it deserves, you can do so now!
All submissions will be subject to an initial assessment by Associate Editors and, if suitable for the journal, they will be subject to rigorous peer review to meet the usual high standards of RSC Advances.
Meet the Editor: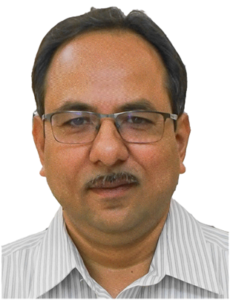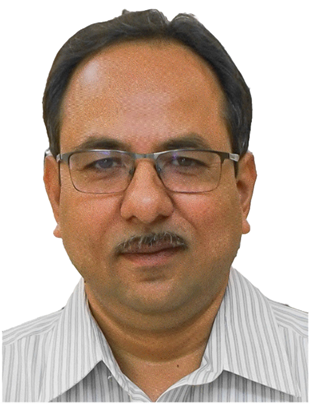 Prof. Manojit Pal received his PhD degree from Jadavpur University, Kolkata (India) in 1995 under the guidance of Prof. Nitya G. Kundu and then worked in various industrial R & D centres including Alembic, Sun Pharma, Matrix Lab, and Dr Reddy's Lab Ltd. In 2009, he joined the Dr. Reddy's Institute of Life Science, Hyderabad and presently continuing as a Senior Professor of Organic and Medicinal Chemistry as well as Chief Scientist of CIMPS Department. He became Associate Editor of RSC Advances in 2015, FRSC in 2016, Adjunct Faculty-Manipal University in 2018 and member of Editorial Board-Bioorganic Chemistry in 2019. He also became invited member of ACS in 2019. His name is featured in Stanford's list of top 2% scientists in the world 2020. In 2022, he received a certificate for publishing open access articles with Elsevier some of which were linked to the United Nations Sustainable Development Goals. His research interests include the development of new chemical entities under the new drug discovery programme in various therapeutic areas namely tuberculosis, inflammation, obesity, psoriasis and cancer. The other major areas of his focus include transition metal / non-metal catalysed reactions, sonochemical approaches, green chemistry, heterocycle synthesis etc. He has authored/co-authored nearly 290 research publications, as well as 18 review articles, a number of patents, a book chapter and a book. He has also edited a couple of web collections on specific topics in the area of organic synthesis. So far he has reviewed more than 1400 manuscripts, a number of PhD thesis from both national and international universities and grant proposals at national and international level.