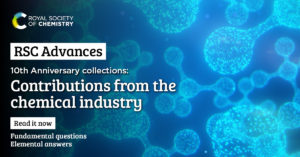 Looking back over the last 10 years, we would like to share with you some of the very best articles that have been published in RSC Advances. Many of these papers have been cited hundreds of times, providing valuable advances for further research, and some continue to be among the journal's most downloaded articles as of today. Over the years, new findings in chemistry have been published in the journal but there are also high quality reviews – they truly are gifts between researchers serving as valuable sources of information for anyone needing an update or is new to a field.
Do you have a great idea for a review? Will you be the author of our next historical paper? Please share it with the world, we welcome work in every area of the chemical sciences and related disciplines – free to read and access for everyone who needs it.
This collection features articles where at least one of the authors is affiliated in industry.
We hope you enjoy our 10th Anniversary collections!
RSC Advances Editorial team
Highlighted articles
Greening the synthesis of peptide therapeutics: an industrial perspective
Vincent Martin, Peter H. G. Egelund, Henrik Johansson, Sebastian Thordal Le Quement, Felix Wojcik and Daniel Sejer Pedersen
Review, 2020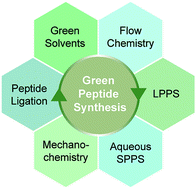 A strained alkyne-containing bipyridine reagent; synthesis, reactivity and fluorescence properties
Sam Forshaw, Richard C. Knighton, Jami Reber, Jeremy S. Parker, Nikola P. Chmel and Martin Wills
Article, 2019

Automated glycan assembly of Streptococcus pneumoniae type 14 capsular polysaccharide fragments
João Louçano, Peter Both, Andrea Marchesi, Linda del Bino, Roberto Adamo, Sabine Flitsch and Mario Salwiczek
Article, 2020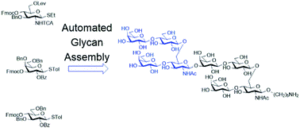 Lithium metal deposition/dissolution under uniaxial pressure with high-rigidity layered polyethylene separator
Shogo Kanamori, Mitsuhiro Matsumoto, Sou Taminato, Daisuke Mori, Yasuo Takeda, Hoe Jin Hah, Takashi Takeuchi and Nobuyuki Imanishi
Article, 2020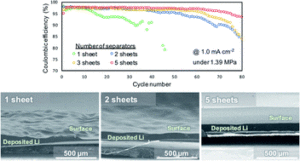 Submit to RSC Advances today! Check out our author guidelines for information on our article types or find out more about the advantages of publishing in a Royal Society of Chemistry journal.
Keep up to date with our latest HOT articles, Reviews, Collections & more by following us on Twitter. You can also keep informed by signing up to our E-Alerts.