We are delighted to welcome Professor Leyong Wang to the RSC Advances Editorial Board!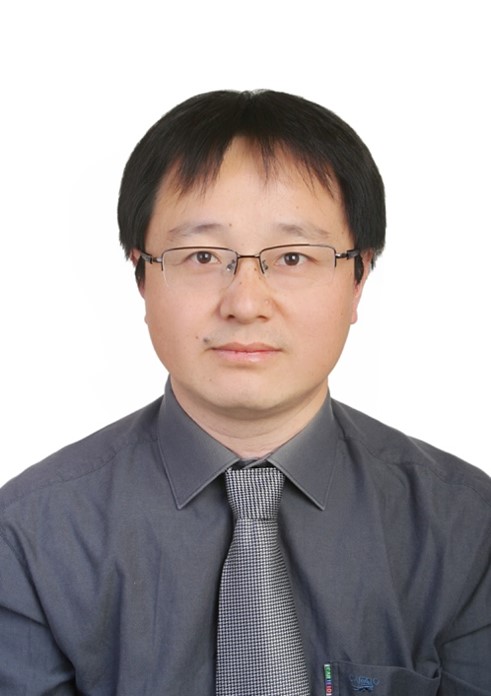 Leyong Wang is a Professor of Organic and Supramolecular Chemistry in the School of Chemistry and Chemical Engineering at Nanjing University. He was born and brought up in Shandong, China. He obtained his Ph.D. in Organic Chemistry from Nanjing University, China in 2000 with Prof. Xiaoqiang Sun and Prof. Hongwen Hu. After his postdoctoral stays at the Institute of Chemistry, CAS (2000-2002) with Prof. Wenhua Sun and Prof. Youliang Hu, at Université de Bourgogne, France (2002-2003) with Dr. Jean-Claude Chambron and Prof. Roger Guilard, and at Mainz University, Germany (2003-2004) with Dr.Voker Böhmer, he then became a Humboldt Research Fellow in Erlangen-Nürnberg University, Germany affiliated with Professor John A Gladysz. In 2006, he settled in Nanjing, China. He assumed the position of the vice-director of key lab. of mesoscopic chemistry, Ministry of Education (MOE), situated in Nanjing University in 2016. He was elected a Fellow of the Royal Society of Chemistry in 2013.
Leyong has previously served or has been serving on the editorial board of several international academic journals including Supramolecular Chemistry, Chinese Chemical Letter, Green Synthesis and Catalysis, Frontier in Chemistry, and on the advisory board of Chemical Society Review, et al. Moreover, he is an Associate Editor of RSC Advances since 2015.
He has authored or coauthored over 200 papers in international peer reviewed journals. His main research area is supramolecular chemistry and biomaterials. The current research covers the dynamic macrocycles and cages to topological molecules, as well as smart supramolecular dynamic materials for drug delivery and molecular sensing.
Browse a selection of Leyong's RSC publications:
A highly efficient artificial light-harvesting system with two-step sequential energy transfer based on supramolecular self-assembly
Guangping Sun, Weirui Qian, Jianmin Jiao, Tingting Han, Yukun Shi, Xiao-Yu Hu and Leyong Wang
J. Mater. Chem. A, 2020, 8, 9590-9596
Stimuli-responsive nanocarriers constructed from pillar [n] arene-based supra-amphiphiles
Tangxin Xiao, Lijie Qi, Weiwei Zhong, Chen Lin, Ruibing Wang and Leyong Wang
Mater. Chem. Front., 2019, 3, 1973-1993
pH-Responsive supramolecular vesicles assembled by water-soluble pillar [5] arene and a BODIPY photosensitizer for chemo-photodynamic dual therapy
Lu-Bo Meng, Wenyi Zhang, Dongqi Li, Yan Li, Xiao-Yu Hu, Leyong Wang and Guigen Li
Chem. Commun., 2015, 51, 14381-14384

Submit to RSC Advances today! Check out our author guidelines for information on our article types or find out more about the advantages of publishing in a Royal Society of Chemistry journal.
Keep up to date with our latest Popular Advances, Reviews, Collections & more by following us on Twitter. You can also keep informed by signing up to our E-Alerts.