RSC Advances are delighted to share our latest collection on Elegant Synthetic Routes to Indole Derivatives, guest edited by Dr. Sarbani Pal (MNR Degree and PG College, India) and Associate Editor Prof. Manojit Pal (Dr Reddy's Institute of Life Sciences, India).
Indoles are attractive targets in organic synthesis because of not only their widespread existences in nature especially in alkaloids but also their importance as privileged structures in Medicinal / Pharmaceutical Chemistry and Drug Discovery. It is not surprising that the indole framework is a commonly found N-heteroarene moiety in many bioactive agents and drugs. Additionally, many indoles served as key precursors to a range of valuable compounds that find applications in various areas of science. Thus, enormous efforts have been devoted for the development of elegant synthetic routes to various indole derivatives or indole based complex structures. This current web collection is mainly a compilation of relevant important and interesting research papers already published in RSC Advances during last 7 years. The major focus of this compilation was on selection of the elegant synthetic methods including single or multi-step approaches, multi-component reactions, transition or other metal catalysed methods, cascade reactions, environmentally friendly approaches etc reported for indole derivatives. The reports on simple or mere derivatization / functionalization of indole ring are generally excluded. Some selected papers reporting synthesis as well as biological activities of indole derivatives are also included.
RSC Advances is most cited gold open access journal dedicated to the chemical sciences and all publications in our journal are free to access. We hope you enjoy reading these articles
Featured articles:
TCCA-mediated oxidative rearrangement of tetrahydro-β-carbolines: facile access to spirooxindoles and the total synthesis of (±)-coerulescine and (±)-horsfiline
Manda Sathish, Akash P. Sakla, Fabiane M. Nachtigall, Leonardo S. Santos and Nagula Shankaraiah
RSC Adv., 2021,11, 16537-16546
Dual C–H activation: Rh(iii)-catalyzed cascade π-extended annulation of 2-arylindole with benzoquinone
Qijing Zhang, Qianrong Li and Chengming Wang
RSC Adv., 2021,11, 13030-13033
l-Isoleucine derived bifunctional phosphine catalyses asymmetric [3 + 2]-annulation of allenyl-esters and -ketones with ketimines
Muthukumar G. Sankar, Miguel Garcia-Castro, Christopher Golz, Carsten Strohmann and Kamal Kumar
RSC Adv., 2016,6, 56537-56543
If you would like to submit your research to this collection, and give your work the global visibility it deserves, you can do so now!
All submissions will be subject to an initial assessment by Associate Editors and, if suitable for the journal, they will be subject to rigorous peer review to meet the usual high standards of RSC Advances.
Meet the Editors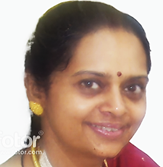 Dr. Sarbani Pal (nee Das) is a faculty and Head of the Chemistry Department, MNR Degree and Post-Graduate College, Hyderabad, India. After receiving PhD degree from Jadavpur University, Kolkata (India) in 1996, she joined the Department of Chemistry, M.S. University, Baroda, Gujarat (India) where she worked as a Lecturer in Chemistry (1996–1997). Subsequently, she moved to Hyderabad (India), where she joined the MNR College (affiliated to Osmania University, Hyderabad) and continuing since then. Her research interests include the total synthesis of bicyclic and tricyclic sesquiterpenes, synthesis of organo-ruthenium complexes, click reactions, design and synthesis of anti-inflammatory agents and macrolide antibiotics etc. She has supervised several PhD students, authored / co-authored a book and a book chapter along with more than 60 research papers and 5 review articles in various international journals. She is a recipient of Bioorganic and Medicinal Chemistry Letters Top 10 Cited Author award for 2011–2012, certificate for being outstanding reviewer for RSC Advances in 2017, Publons peer review awards 2017, certificate for top cited article 2020-2021 from Wiley etc. Her review article on macrolides and ketolides was recognized as a "top-50 most downloaded" article from Tetrahedron on ScienceDirect 2006. She is currently a member of board of Management of MNR University, Hyderabad, India.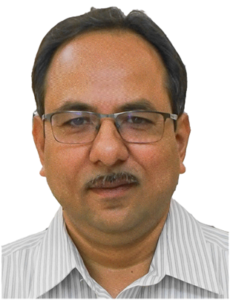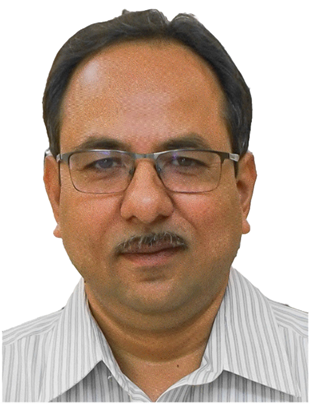 Prof. Manojit Pal received his PhD degree from Jadavpur University, Kolkata (India) in 1995 under the guidance of Prof. Nitya G. Kundu and then worked in various industrial R & D centres including Alembic, Sun Pharma, Matrix Lab, and Dr Reddy's Lab Ltd. In 2009, he joined the Dr. Reddy's Institute of Life Science, Hyderabad and presently continuing as a Senior Professor of Organic and Medicinal Chemistry as well as Chief Scientist of CIMPS Department. He became Associate Editor of RSC Advances in 2015, FRSC in 2016, Adjunct Faculty-Manipal University in 2018 and member of Editorial Board-Bioorganic Chemistry in 2019. He also became invited member of ACS in 2019. His name is featured in Stanford's list of top 2% scientists in the world 2020. In 2022, he received a certificate for publishing open access articles with Elsevier some of which were linked to the United Nations Sustainable Development Goals. His research interests include the development of new chemical entities under the new drug discovery programme in various therapeutic areas namely tuberculosis, inflammation, obesity, psoriasis and cancer. The other major areas of his focus include transition metal / non-metal catalysed reactions, sonochemical approaches, green chemistry, heterocycle synthesis etc. He has authored/co-authored more than 280 research publications, as well as 18 review articles, a number of patents, a book chapter and a book. So far he has reviewed more than 1200 manuscripts, a number of PhD thesis from both national and international universities and grant proposals at national and international level.
About RSC Advances

We are here for everyone who wants to publish quality chemistry research and share it with the world. Published by the Royal Society of Chemistry and led by active researchers, we publish work in all areas of chemistry and our low article processing charges, discounts and waivers make publishing open access achievable and sustainable. Learn more.
To keep up to date with the latest articles and other journal news, sign up to the e-alerts.