Why did the editor reject my manuscript? 
Guest post by Professor Robert Baker, Trinity College Dublin
Most of the readers of this blog are driven by curiosity. The question "why?" is something we have at the forefront of our scientific endeavours. Why did this reaction give black insoluble gunk? Why is the reaction yield 5% (rounded up)? Some of the more interesting results have come from questioning the "why?" of failed reactions – Vaska's complex was discovered by accident, Kubas discovered the first dihydrogen complexes because of a poor yield, and there are many more examples from all branches of chemistry.  Then we spend ages analysing the data; "why?" did the NMR spectrum have too many peaks. After that we put all the answers to our "why?" on paper and send it to a journal for peer review. But how many times do we receive the following email from an editor rejecting our carefully crafted manuscript?
" Dear author,
Thank you for your recent submission to RSC Advances, published by the Royal Society of Chemistry. All manuscripts are initially assessed by the editors to ensure they meet the criteria for publication in the journal.
After careful evaluation of your manuscript, I regret to inform you that I do not find your manuscript suitable for publication in RSC Advances because it does not meet the novelty and impact requirements of the journal. Therefore your article has been rejected from RSC Advances.
Yours sincerely,
The Editor"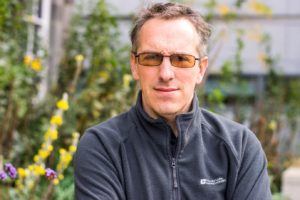 Professor Robert James Baker is an Assistant Professor at the School of Chemistry, Trinity College Dublin and an Associate Editor as well as Editorial Board member of RSC Advances
In this series we will explore some of the pitfalls of submission from an editor's point of view and move your science forward. From experience, some of the common problems revolve around cover letters, how the manuscript is presented and how to respond to referees' comments – "why" did they not get it? "why" didn't I think of that?
Later on in this blog series, I will be sharing some of the cover letters and reviewer responses that accompanied rejected as well as successful manuscripts that I authored (and the stories behind them) in order to highlight that not only manuscripts require to be revised. As an Associate Editor in the areas of spectroscopy, homogenous catalysis and inorganic chemistry at RSC Advances, I come across several manuscripts with cover letters in the following format:
"Dear Editor:
 Here we submit the paper entitled "XXXXXXXXXXXXXXXXXX". We would be grateful if the manuscript could be reviewed and considered for publication in RSC Advances. Thank you for your kind consideration.
Signed- The authors"
Such redundant cover letters do not help the cause of the manuscript. At the very minimum, the cover letter should clearly state the advance made to literature in a manner that helps editors and reviewers evaluate the manuscript.
Here are my:
Most common reasons for rejecting a manuscript without review?
Does the introduction set the scene – what is the problem the authors are looking at and why is it different to the literature. Context is key. So very short introductions with few references to the state-of-the-art are not good.
Remember it is a results AND discussion section on a discussion of YOUR results. Again context – are your results good, bad or indifferent?
Does the introduction and conclusion match the results? It is surprising how many manuscripts give a very 'templated' introduction on results from the last paper and not this current one.
Best piece of advice to a submitting author?
You are telling a story of WHY your results are important. Lead the reviewer and reader by the hand, explain everything that is important, but do it succinctly. The reader of your article wants to learn something new, so tell them what is new.
Having a manuscript rejected by an editor or peer reviewers is sometimes tough to take, especially in the early stages of your career. It's frustrating and annoying but it happens to everyone; the comments are on your work, not you as a person or scientist. The best (though not necessarily easiest) way to look at it is as a learning experience. For example, I submitted a manuscript early in my career with the elemental analysis mixed up between two compounds; a referee picked up on this and the whole report was:
"The bulk purity of the compounds has not been proven, therefore none of the conclusions are remotely valid. Reject."
I have not made the same mistake again!


You are welcome to send in any questions you have about peer-review or publishing to advances-rsc@rsc.org or post them on Twitter @RSCAdvances #AdvancingWithAdvances.
Tune in next week for our feature on how manuscripts are rejected by professional editors on scope and/or data concerns!