We are delighted to welcome Dr Xi Chen to the RSC Advances team!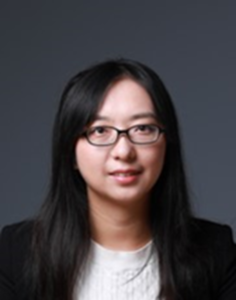 Xi Chen received her Bachelor (2010) and Master (2012) degrees in Chemistry from Wuhan University in China. She then obtained her Ph.D. in Chemical Engineering from the National University of Singapore (NUS) under the supervision of Prof. Ning Yan in 2016, where she stayed as a postdoc. She joined the China-UK Low Carbon College at Shanghai Jiao Tong University as Assistant Professor in 2018 and promoted to Associate Professor in 2020. Her research focuses on the chemical transformations of various waste streams including biomass, plastics and CO2 into high-value chemicals, materials and fuels.
Browse a selection of Xi's RSC publications: 
Conversion of chitin and N-acetyl-D-glucosamine into a N-containing furan derivative in ionic liquids
Xi Chen, Yi Liu, Francesca M. Kerton and Ning Yan
RSC Adv., 2015, 5, 20073-20080
DOI: 10.1039/C5RA00382B
Haber-independent, diversity-oriented synthesis of nitrogen compounds from biorenewable chitin
Thuy Trang Pham, Xi Chen, Tilo Söhnel, Ning Yan and Jonathan Sperry
Green Chem., 2020, 22, 1978-1984
DOI: 10.1039/C5RA00382B
Room temperature, near-quantitative conversion of glucose into formic acid
Can Wang, Xi Chen, Man Qi, Jianeng Wu, Gökalp Gözaydın, Ning Yan, Heng Zhong and Fangming Jin
Green Chem., 2019, 21, 6089-6096
DOI: 10.1039/C9GC02201E


Submit your research or reviews to Xi, she will be delighted to receive them! See our author guidelines for information on our article types or find out more about the advantages of publishing in a Royal Society of Chemistry journal.
Keep up to date with our latest HOT articles, Reviews, Collections & more by following us on Twitter. You can also keep informed by signing up to our E-Alerts.