In 2011 the Royal Society of Chemistry published the first issue of RSC Advances, and to celebrate our 10th anniversary we would like to share with you some of the very best articles that have been published in the journal throughout the years.
In this blog collection some of the most highly cited reviews published in RSC Advances are showcased, demonstrating the consistency over time and our commitment to publishing quality research across the breadth of the chemical sciences.
Do you have a great idea for a review? We welcome work in every area of the chemical sciences and related disciplines – free to read and access for everyone who needs it.
Find out more about the history of RSC Advances and how we got to where we are today in the Editorial: RSC Advances: celebrating 10 years of publication.
We will continue to celebrate RSC Advances 10th Anniversary over the next few months and we look forward to sharing more articles and activities with you – follow us on Twitter or sign up for RSC Advances news for updates on our anniversary celebrations.
We hope you enjoy our 10th Anniversary collections!
RSC Advances Editorial team
2011
Triplet–triplet annihilation based upconversion: from triplet sensitizers and triplet acceptors to upconversion quantum yields
Jianzhang Zhao, Shaomin Ji and Huimin Guo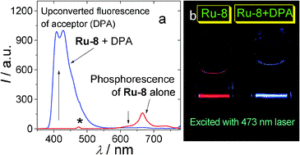 Graphene-based photocatalytic composites
Xiaoqiang An and Jimmy C. Yu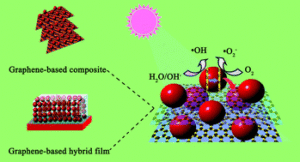 CO2 chemistry: task-specific ionic liquids for CO2 capture/activation and subsequent conversion
Zhen-Zhen Yang, Ya-Nan Zhao and Liang-Nian He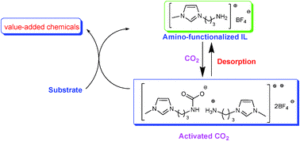 2012
Chemical treatment technologies for waste-water recycling—an overview
Vinod Kumar Gupta, Imran Ali, Tawfik A. Saleh, Arunima Nayak and Shilpi Agarwal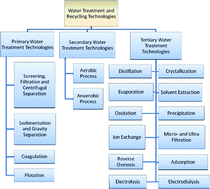 Cucurbituril chemistry: a tale of supramolecular success
Eric Masson, Xiaoxi Ling, Roymon Joseph, Lawrence Kyeremeh-Mensah and Xiaoyong Lu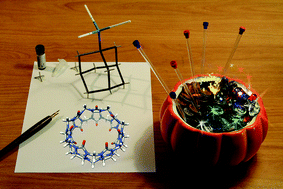 Progress in redox flow batteries, remaining challenges and their applications in energy storage
Puiki Leung, Xiaohong Li, Carlos Ponce de León, Leonard Berlouis, C. T. John Low and Frank C. Walsh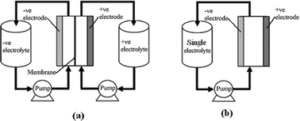 2013
Recent advances in electrochemical glucose biosensors: a review
Chao Chen, Qingji Xie, Dawei Yang, Hualing Xiao, Yingchun Fu, Yueming Tan and Shouzhuo Yao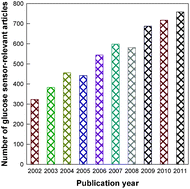 Bioinspired self-cleaning surfaces with superhydrophobicity, superoleophobicity, and superhydrophilicity
Shunsuke Nishimoto and Bharat Bhushan

Review of recent advances in carbon dioxide separation and capture
Saeed Danaei Kenarsari, Dali Yang, Guodong Jiang, Suojiang Zhang, Jianji Wang, Armistead G. Russell, Qiang Wei and Maohong Fan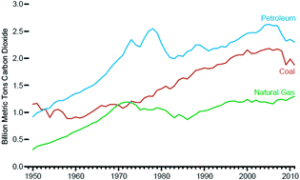 2014
Glutaraldehyde in bio-catalysts design: a useful crosslinker and a versatile tool in enzyme immobilization
Oveimar Barbosa, Claudia Ortiz, Ángel Berenguer-Murcia, Rodrigo Torres, Rafael C. Rodrigues and Roberto Fernandez-Lafuente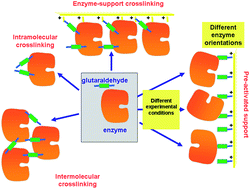 Role of graphene/metal oxide composites as photocatalysts, adsorbents and disinfectants in water treatment: a review
Ravi Kant Upadhyay, Navneet Soin and Susanta Sinha Roy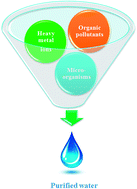 Recent development of direct asymmetric functionalization of inert C–H bonds
Chao Zheng and Shu-Li You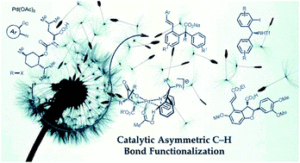 2015
Recent developments in heterogeneous photocatalytic water treatment using visible light-responsive photocatalysts: a review
Shuying Dong, Jinglan Feng, Maohong Fan, Yunqing Pi, Limin Hu, Xiao Han, Menglin Liu, Jingyu Sun and Jianhui Sun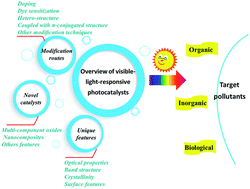 Zinc oxide based photocatalysis: tailoring surface-bulk structure and related interfacial charge carrier dynamics for better environmental applications
S. Girish Kumar and K. S. R. Koteswara Rao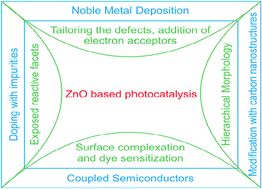 Optical temperature sensing of rare-earth ion doped phosphors
Xiangfu Wang, Qing Liu, Yanyan Bu, Chun-Sheng Liu, Tao Liu and Xiaohong Yan

2016
Polyurethane types, synthesis and applications – a review
John O. Akindoyo, M. D. H. Beg, Suriati Ghazali, M. R. Islam, Nitthiyah Jeyaratnam and A. R. Yuvaraj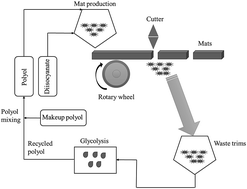 Graphene oxide: strategies for synthesis, reduction and frontier applications
Rajesh Kumar Singh, Rajesh Kumar and Dinesh Pratap Singh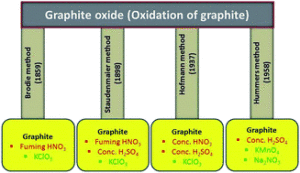 Nanomaterials for biocatalyst immobilization – state of the art and future trends
Eliane P. Cipolatti, Alexsandra Valério, Rosana O. Henriques, Denise E. Moritz, Jorge L. Ninow, Denise M. G. Freire, Evelin A. Manoel, Roberto Fernandez-Lafuente and Débora de Oliveira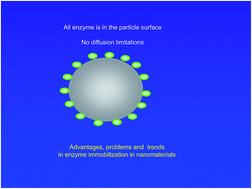 2017
Graphene, hexagonal boron nitride, and their heterostructures: properties and applications
Jingang Wang, Fengcai Ma and Mengtao Sun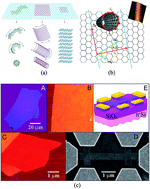 Auxetic mechanical metamaterials
H. M. A. Kolken and A. A. Zadpoor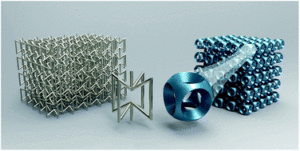 Eosin Y catalysed photoredox synthesis: a review
Vishal Srivastava and Praveen P. Singh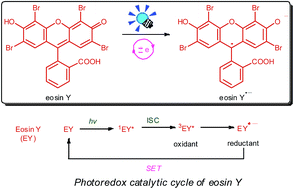 2018
A short review of recent advances in CO2 hydrogenation to hydrocarbons over heterogeneous catalysts
Wenhui Li, Haozhi Wang, Xiao Jiang, Jie Zhu, Zhongmin Liu, Xinwen Guo and Chunshan Song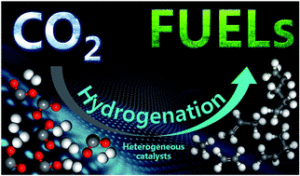 A functional chitosan-based hydrogel as a wound dressing and drug delivery system in the treatment of wound healing
He Liu, Chenyu Wang, Chen Li, Yanguo Qin, Zhonghan Wang, Fan Yang, Zuhao Li and Jincheng Wang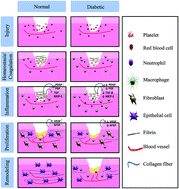 Adsorptive environmental applications of MXene nanomaterials: a review
Yujuan Zhang, Lin Wang, Ningning Zhang and Zhangjian Zhou

2019
Green synthesis of silver nanoparticles: biomolecule-nanoparticle organizations targeting antimicrobial activity
Anupam Roy, Onur Bulut, Sudip Some, Amit Kumar Mandal and M. Deniz Yilmaz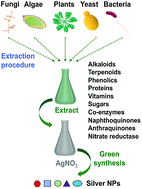 A review on graphene-based nanocomposites for electrochemical and fluorescent biosensors
Siva Kumar Krishnan, Eric Singh, Pragya Singh, Meyya Meyyappan and Hari Singh Nalwa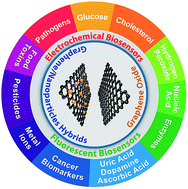 A review on the biosynthesis of metal and metal salt nanoparticles by microbes
Geeta Gahlawat and Anirban Roy Choudhury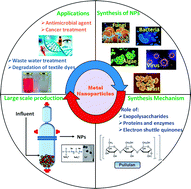 2020
Progress in the functional modification of graphene/graphene oxide: a review
Wang Yu, Li Sisi, Yang Haiyan and Luo Jie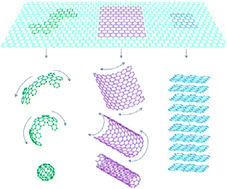 Carbon and graphene quantum dots: a review on syntheses, characterization, biological and sensing applications for neurotransmitter determination
Somayeh Tajik, Zahra Dourandish, Kaiqiang Zhang, Hadi Beitollahi, Quyet Van Le, Ho Won Jang and Mohammadreza Shokouhimehr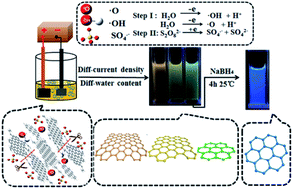 CuAAC-ensembled 1,2,3-triazole-linked isosteres as pharmacophores in drug discovery: review
Alisha Rani, Gurjaspreet Singh, Akshpreet Singh, Ubair Maqbool, Gurpreet Kaur and Jandeep Singh


Submit to RSC Advances today! Check out our author guidelines for information on our article types or find out more about the advantages of publishing in a Royal Society of Chemistry journal.
Keep up to date with our latest HOT articles, Reviews, Collections & more by following us on Twitter. You can also keep informed by signing up to our E-Alerts.