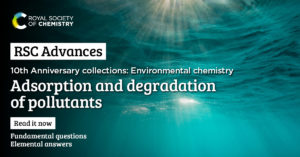 Looking back over the last 10 years, we would like to share with you some of the very best articles that have been published in RSC Advances. Many of these papers have been cited hundreds of times, providing valuable advances for further research, and some continue to be among the journal's most downloaded articles as of today. Over the years, new findings in chemistry have been published in the journal but there are also high quality reviews – they truly are gifts between researchers serving as valuable sources of information for anyone needing an update or is new to a field.
Do you have a great idea for a review? Will you be the author of our next historical paper? Please share it with the world, we welcome work in every area of the chemical sciences and related disciplines – free to read and access for everyone who needs it.
We hope you enjoy our 10th Anniversary collections!
RSC Advances Editorial team
Highlighted articles
Removal of basic dye Auramine-O by ZnS:Cu nanoparticles loaded on activated carbon: optimization of parameters using response surface methodology with central composite design
Arash Asfaram, Mehrorang Ghaedi, Shilpi Agarwal, Inderjeet Tyagi and Vinod Kumar Gupta
Article, 2015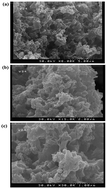 In situ TEMPO surface functionalization of nanocellulose membranes for enhanced adsorption of metal ions from aqueous medium
Zoheb Karim, Minna Hakalahti, Tekla Tammelin and Aji P. Mathew
Article, 2017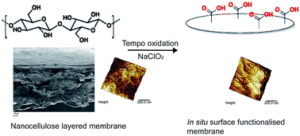 Metal (Cd, Cr, Ni, Pb) removal from environmentally relevant waters using polyvinylpyrrolidone-coated magnetite nanoparticles
Jie Hong, Junyu Xie, Seyyedali Mirshahghassemi and Jamie Lead
Article, 2020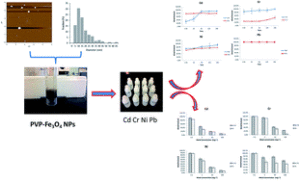 Principles and mechanisms of photocatalytic dye degradation on TiO2 based photocatalysts: a comparative overview
Anila Ajmal, Imran Majeed, Riffat Naseem Malik, Hicham Idriss and Muhammad Amtiaz Nadeem
Review, 2014

Submit to RSC Advances today! Check out our author guidelines for information on our article types or find out more about the advantages of publishing in a Royal Society of Chemistry journal.
Keep up to date with our latest HOT articles, Reviews, Collections & more by following us on Twitter. You can also keep informed by signing up to our E-Alerts.