We are delighted to welcome Professors Carmen Gomes, Patrícia Valentão & Yu Wang to the RSC Advances team this week!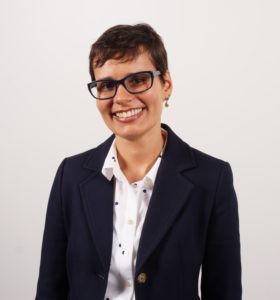 Dr. Carmen Gomes is currently an Associate Professor in the Mechanical Engineering Department at Iowa State University where she is leading a successful research program on the design of novel nanoscale materials using carbon-based nanomaterials and polymers for food safety and agricultural applications. Projects pursued in her laboratory range from fabrication of polymeric nanomaterials and nanostructured devices for biosensors to bioactive delivery systems. Dr. Gomes has over 14 years of experience working in the research area of nanotechnology applied to food processing, food safety and food quality to develop effective solutions in food and agriculture production.
Gomes says, "I am excited for the opportunity to join RSC Advances as an associate editor and look forward to working with the food science and engineering community".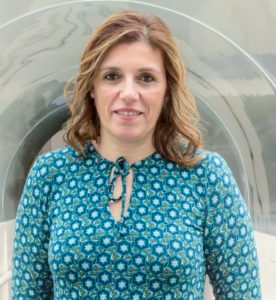 Patrícia Valentão is Associate Professor with Habilitation at the Faculty of Pharmacy of University of Porto. She completed her PhD in Pharmaceutical Sciences at the University of Porto for work on Pharmacognosy in 2003. She is an Integrated Member of the Associated Laboratory for Green Chemistry (LAQV) of the Network of Chemistry and Technology (REQUIMTE), the Portuguese Research Centre for Sustainable Chemistry, within the "Natural Products – Chemistry and Bioactivity" group. Her research has been focused on the development and application of analytical methods for the study of terrestrial and non-terrestrial natural matrices, and on the chemical and biological characterization of natural and hemi-synthetic compounds in a context of drug discovery, to modulate diabetes, inflammatory and neurodegenerative diseases, and cancer. Her expertise is evidenced in more than 30 book chapters and more than 300 articles published in international peer-reviewed journals (h-index = 56).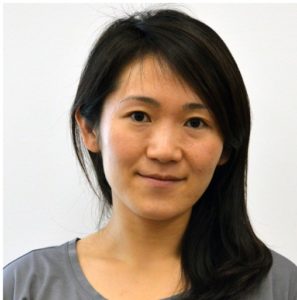 Dr. Yu Wang is an Assistant Professor of Food Chemistry at the Food Science and Human Nutrition Department and Citrus Research and Education Center, University of Florida. Dr. Wang's research mainly focuses on flavor chemistry and natural product chemistry, emphasizing the flavor (aroma and taste) of fruits, herbs and other agricultural commodities, and use of citrus by-product for health benefits. She got her PhD in Food Chemistry, at Rutgers, the State University of New Jersey. Dr. Wang had her postdoc. training at Massachusetts Institute of Technology focusing on "Omics" techniques for early diagnosing inflammation bowel disease (IBD). Dr. Wang received the Alexander von Humboldt Fellowship to work in the Chair of Food Chemistry and Molecular Sensory Science at the Technical University of Munich. Her research experience includes flavor chemistry, sensory science and food/plant metabolomics. Before joining University of Florida, Dr. Wang was a Flavor Chemist at Mars Chocolate Inc, working in global R&D directing flavor application, developing novel flavor profiles, analyzing cocoa and chocolate flavor, setting up flavor training program, and providing technical guidance.
Browse a selection of Yu, Patrícia & Carmen's RSC publications:
All-graphene-based open fluidics for pumpless, small-scale fluid transport via laser-controlled wettability patterning
Lucas S. Hall, Dohgyu Hwang, Bolin Chen, Bryan Van Belle, Zachary T. Johnson, John A. Hondred, Carmen L. Gomes, Michael D. Bartlett and Jonathan C. Claussen
Nanoscale Horiz., 2021, 6, 24-32
DOI: 10.1039/D0NH00376J, Communication
Novel styrylpyrazole-glucosides and their dioxolo-bridged doppelgangers: synthesis and cytotoxicity
Ana R. F. Carreira, David M. Pereira, Paula B. Andrade, Patrícia Valentão, Artur M. S. Silva, Susana Santos Braga and Vera L. M. Silva
New J. Chem., 2019, 43, 8299-8310
DOI: 10.1039/C9NJ01021A, Paper
Preventive mechanism of bioactive dietary foods on obesity-related inflammation and diseases
Jeehye Sung, Chi-Tang Ho and Yu Wang
Food Funct., 2018, 9, 6081-6095
DOI: 10.1039/C8FO01561A, Review Article
Actuation of chitosan-aptamer nanobrush borders for pathogen sensing
Katherine D. Hills, Daniela A. Oliveira, Nicholas D. Cavallaro, Carmen L. Gomes and Eric S. McLamore
Analyst, 2018, 143, 1650-1661
DOI: 10.1039/C7AN02039B, Paper
Tuning protein folding in lysosomal storage diseases: the chemistry behind pharmacological chaperones
David M. Pereira, Patrícia Valentão and Paula B. Andrade
Chem. Sci., 2018, 9, 1740-1752
DOI: 10.1039/C7SC04712F, Perspective
Protective effects of theasinensin A against carbon tetrachloride-induced liver injury in mice
Wei-Lun Hung, Guliang Yang, Yu-Chuan Wang, Yi-Shiou Chiou, Yen-Chen Tung, Meei-Ju Yang, Bi-Ni Wang, Chi-Tang Ho, Yu Wang and Min-Hsiung Pan
Food Funct., 2017, 8, 3276-3287
DOI: 10.1039/C7FO00700K, Paper

Submit to RSC Advances today! Check out our author guidelines for information on our article types or find out more about the advantages of publishing in a Royal Society of Chemistry journal.
Keep up to date with our latest HOT articles, Reviews, Collections & more by following us on Twitter. You can also keep informed by signing up to our E-Alerts.