We are very pleased to introduce Hsiang-Lin Liu, corresponding authors of the paper 'Anomalous boron isotope effects on electronic structure and lattice dynamics of CuB2O4'. His article has been very well received and handpicked by our reviewers and handling editors as one of our November HOT articles. Hsiang-Lin told us more about the work that went into this article and what he hope to achieve in the future. You can find out more about the author and his article below and find more HOT articles in our online collection.
Meet the author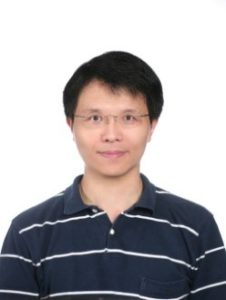 Dr. Hsiang-Lin Liu received his Ph.D. in Physics from University of Florida, USA. He is now a Physics Professor at National Taiwan Normal University, Taiwan. He manages a research group with a broad range of projects, including work on optical spectroscopic studies of two-dimensional and strongly correlated electronic materials.
Could you briefly explain the focus of your article to the non-specialist (in one or two sentences only) and why it is of current interest?
We investigate the boron isotope effects of CuB2O4 using optical spectroscopy. The unusual isotope effects in CuB2O4 as well as its magnetoelectric and complex electric and optical coupling properties make it a very interesting material to study.
How big an impact could your results potentially have?
Previous studies on the isotope effects of superconducting materials had largely helped in understanding and classifying these materials' properties that have a huge technological impact. We anticipate that our results will give more interest in the complex properties of CuB2O4 and encourage exploration on the theoretical aspects of its unusual behavior.
Could you explain the motivation behind this study?
High Tc superconductors which are mostly copper compounds have been known to exhibit large isotope effects particularly in its magnetic data. This motivates us to explore the discrepancy of the isotope boron effects in CuB2O4.
In your opinion, what are the key design considerations for your study?
The important aspect to consider in this study is the quality of the samples used. We particularly study the high quality large single crystals of CuB2O4 enriched with 10B and 11B isotopes.
Which part of the work towards this paper proved to be most challenging?
Describing the basis of the anomalous isotope effect found in the absorption spectra is challenging since studies on the isotope effects are scarce in literature and detailed theoretical studies on the electronic band structure for CuB2O4 is not yet available.
What aspect of your work are you most excited about at the moment?
Materials that exhibit close interplay between spin, charge, orbital, and lattice degrees of freedom show a lot of unusual properties and identifying the distinct optical signatures of these materials is very exciting. The prospects of optical isotope effects in identifying materials with unique characteristics present new and exciting possibilities.
What is the next step? What work is planned?
Currently, we are studying optical signatures of other multiferroic materials.
Anomalous boron isotope effects on electronic structure and lattice dynamics of CuB2O4
Rea Divina Mero, Chun-Hao Lai, Chao-Hung Du and Hsiang-Lin Liu
RSC Adv., 2020,10, 41891-41900
DOI: 10.1039/D0RA08200G, Paper

Submit to RSC Advances today! Check out our author guidelines for information on our article types or find out more about the advantages of publishing in a Royal Society of Chemistry journal.
Keep up to date with our latest HOT articles, Reviews, Collections & more by following us on Twitter. You can also keep informed by signing up to our E-Alerts.