Have you been enjoying our monthly Editors' Collections? We've certainly loved putting them together! Each collection is curated by one of our expert Associate Editors, focuses on a specific topic and includes lots of great articles from RSC Advances.
In case you've missed any, we have collected all of our Editors' collections over the last year in one place.
If you would like to submit your work to any of these collections, please contact the Editorial Office – we invite you to submit your research to these collection and give your work the global visibility it deserves. 
Environmental chemistry: Pollution control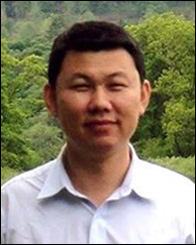 This collection, guest-edited by RSC Advances Associate Editor Professor Feng Zhao (Institute of Urban Environment, Chinese Academy of Sciences) features articles on the theme 'pollution control', illustrating the notability, quality and variety of publications in RSC Advances. These articles are already among the most highly cited research articles in the journal, illustrating their impact. Subject areas include absorptive materials, photocatalytic materials, bio-magnetic membranes and method development.
Ferroelectric and multiferroic materials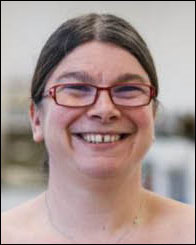 In this collection, guest edited by RSC Advances Associate Editor Dr Donna Arnold (University of Kent), we look at some of the contributions to the fields of multiferroic and ferroelectric materials published in the journal. The articles featured here focus on experimental studies of inorganic solid-state ceramics and thin films (including heterostructures and devices). The collection showcases the significance of not only the search for new materials with enhanced properties but also the importance of understanding the structure-property correlations in both powders and films as well as demonstrating their application in environments closer to commercial use. These articles demonstrate the continued growth of these areas as we strive towards next generation devices based on ferroelectric and multiferroic materials.
Ferroelectric and multiferroic materials continue to attract extensive attention within the literature due to the potential of these materials to have an increased impact in our everyday lives. Research covers a whole plethora of chemistry and physics from the search for Pb-free ferroelectrics and new energy storage materials to demonstration of real-world device applications based on inorganic and/or organic materials including experimental and computational studies.
Fluorine chemistry in medicinal chemistry and chemical biology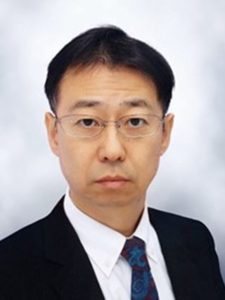 This collection, guest-edited by RSC Advances Editorial Board member Professor Norio Shibata (Nagoya Institute of Technology), features articles published in the journal on fluorine chemistry related to medicinal chemistry and chemical biology.
Organofluorine compounds are revealed in the extensive use of key materials in diverse industrial areas of pharmaceuticals, agrochemicals, specialty materials, and polymers. In particular, the high demand for organofluorine compounds on the drug market has been evidenced by the sharp increase in the number of fluoro-pharmaceuticals approved each year. Fluorine-related papers published in the journal span over various research fields, including synthetic methodology, medicinal chemistry, chemical biology, and materials science.
Supramolecular polymers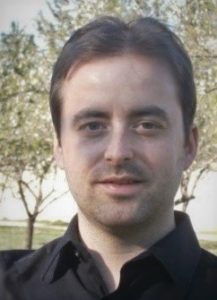 This collection, guest-edited by RSC Advances Associate Editor Dr Sébastien Ulrich (CNRS, Université de Montpellier), features articles published in the journal on the topic of Supramolecular Polymers. Supramolecular polymers results from the poly-association of molecules through non-covalent interactions. Uniquely and because they are self-assembled through reversible linkages, these materials are dynamic and can therefore adapt to different conditions and respond to different stimuli. Although supramolecular polymers were first seen as a lab curiosity, they have now demonstrated their utility in a wide range of applications from material to biological sciences. Recent breakthroughs such as the discovery of living supramolecular polymerization make the field very active and opens up exciting new opportunities.
The collection of selected articles witnesses this blooming activity, by reporting on i) the design of new molecular building blocks that impart new structures and functions, ii) the expansion to new types of self-assembly processes, which affect the dynamic feature of the corresponding adaptive materials, iii) our understanding, modelling and characterization of the mechanism of self-assembly, and iv) on the application of these smart systems in a wide range of area from biomedicine to material science.
Food Engineering, science, techn
ology, and nutrition
Guest-edited by RSC Advances Associate Editor Professor Maria Angela A. Meireles, this collection features research with the area of food engineering, science, technology, and nutrition, illustrating the multidisciplinary aspects of this field that produces exciting research.
The collection shows a fascinating relationship between the various fields involved in the subject area of food. From articles that deal with the cultivation, livestock, etc. to articles dealing with the effects of metabolites in the human gut microbiota including articles on new sources of fibers and other bioactive compounds.
Physical chemistry of colloids and interfaces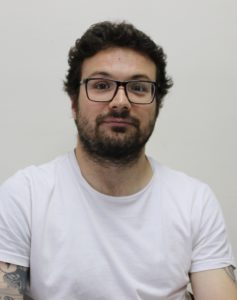 Guest-edited by RSC Advances Associate Editor Dr Juan J. Giner-Casares, this collection features exciting research with the core in physical chemistry of interfaces, illustrating a vibrant field that in itself produces stimulating research.
The physical chemistry of colloids and interfaces is enjoying a fruitful interaction with a vast number of fields; joint ventures with the biomedical discipline constitute undoubtedly a prominent topic, in which chemical and biomedical researchers highly benefit from each other. There are also many other subjects that profit from interactions with physical chemistry.
Antimicrobial polymers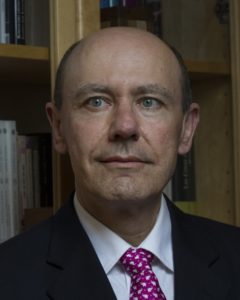 Guest-edited by RSC Advances Associate Editor Professor Roberto Rosal, this collection features remarkable contributions on antimicrobial polymers published in the journal and aims to highlight recent work published on the design, characterization, and efficiency of antimicrobial polymers.
Antimicrobial polymers are materials aimed at inhibiting or killing different types of microorganisms. The importance of developing new antimicrobial substances and materials arises from the health problem posed by multidrug-resistant microbes.
This set of articles describes some recent developments on the use of different types of antimicrobial polymers. They include antimicrobial nanomaterials, antimicrobial fibres and surfaces and drug-delivery systems with a focus on potentially pathogenic bacterial strains.
Photodynamic therapy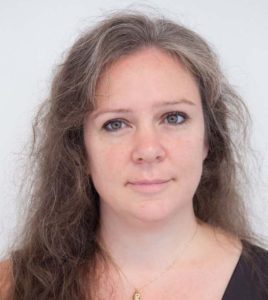 This collection, guest-edited by Associate Editor Dr Fabienne Dumoulin (Gebze Technical University), features articles published in the journal from 2018 on photodynamic therapy that comprise biological experiments. As an alternative therapeutic modality, recognised as an efficient way to treat not only several cancers but also infections, it has inspired the development of different treatment strategies.
The collection reflects the variety of photosensitising systems, and the significant amount of nanophotosensitisers, including carbon nanomaterials. Various targeted approaches are being developed; theranostics are significantly expanding, as well as synergistic effects and specific activation in the tumour microenvironment. Related photothermal and sonodynamic therapies, even at less mature development stages, have proved their efficiency. Photochemical internalisation is also an excellent means to improve drug delivery and drug efficiency. Photodynamic therapy is undoubtedly a valuable way to save lives, and this collection aims at highlighting its achievements and promises.
Carbon Dioxide Capture/Reduction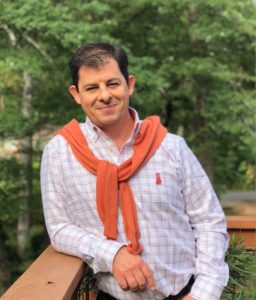 This collection is edited by Associate Editor Professor Carlos D. Garcia (Clemson University) and contains selected Reviews, Communications and full Papers published since 2018. The collection features the most remarkable contributions published in the journal and aims to highlight recent work published and raise awareness of the most current strategies to mitigate the impact of CO2 on the atmosphere.
These articles describe strategies to either promote the capture of CO2 or its reduction to yield organic compounds of higher value (methane, methanol, carbon monoxide, and short-chain organic acids). Although most of these articles describe clever chemical reactivity, their main focus ranges from biomimetic approaches to electrochemistry and photocatalysis.

Submit to RSC Advances today! Check out our author guidelines for information on our article types or find out more about the advantages of publishing in a Royal Society of Chemistry journal.
Keep up to date with our latest HOT articles, Reviews, Collections & more by following us on Twitter. You can also keep informed by signing up to our E-Alerts.