We are very pleased to introduce Irene Maier, the corresponding author of the paper 'Mannosylated hemagglutinin peptides bind cyanovirin-N independent of disulfide-bonds in complementary binding sites'. Her article has been very well received and handpicked by our reviewers and handling editors as one of our May HOT articles. Irene was kind enough to tell us more about the work that went into this article and what she hopes to achieve in the future. You can find out more about the author and their article below and find more HOT articles in our online collection.
Meet the Author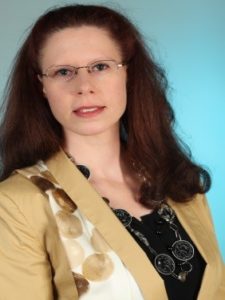 Irene is working as a researcher at the University of California, Los Angeles (UCLA). She graduated from the University of Vienna and was awarded an international L'Oréal-UNESCO fellowship for her work on the development of an optical immunochip biosensor for rapid allergen detection in complex food matrices and allergy diagnosis. She is interested in the molecular understanding of immune diseases and emphasizes studies on the interactions between immunoglobulin-like protein structures and antigens.
Irene did a postdoc at Caltech before she changed to UCLA. In her postdoctoral work with the National Aeronautics and Space Administration (NASA) Agency, she started broad cancer research projects with a team of collaborators committed to high-level space biology. As a biochemist by training, Irene designed and organized radiation experiments in preclinical studies to be performed at the NASA Space Research Laboratory, a high-tech synchrotron service institution for basic and applied science in Upton, NY.  Her science has been aiming at establishing networks to implement new microbiota-related biomarkers for the assessment of side-effects and adverse events in radiation therapy. She recently returned to the Medical University of Vienna, where she is continuing research on radiation-induced intestinal microbiota-compositions that alter bone loss.
Could you briefly explain the focus of your article to the non-specialist (in one or two sentences only) and why it is of current interest?
We chemically synthesized mono- and di-mannosylated influenza glycoprotein peptides, mimicking naturally found N (asparagine)-linked N-acetyl glucosamine and high-mannose oligosaccharides on the surface of viruses that cause life-threatening viral infections. A comparison of predicted N-glycosylation sites on spike glycoproteins of Wuhan-Hu-1–2019 novel coronavirus (2019-nCoV) and severe acute respiratory syndrome coronavirus-2003 (SARS-CoV) strains has been reported these days.
How big an impact could your results potentially have?
Binding studies of cyanobacterial Cyanovirin-N to mannose-containing moieties are designed.
Broadly neutralizing antiviral agents can be tested for tight binding to viruses based on computational protein design and the number of glycosylation sites involved.
Could you explain the motivation behind this study?
Cyanovirin has been shown to reveal broad neutralizing activity against human immunodeficiency virus (HIV) and to specifically bind Manα(1→2)Manα units exposed on various glycoproteins of enveloped viruses, such as influenza hemagglutinin and Ebola glycoprotein.
In your opinion, what are the key design considerations for your study?
Binding studies of computationally designed binding-site variants of pseudo-antibody Cyanovirin were performed. We show that this protein dimer is cross-linking two carbohydrate binding sites to achieve neutralization ability. It constitutes a domain-swapped naturally stabilized molecule with a single disulfide-bridge linker.
Which part of the work towards this paper proved to be most challenging?
Bound peptides were used as mimicry to a direct complementary binding site of Cyanovirin-N for binding studies. Variants of Cyanovirin-N were mutated to replace native cysteine residues by either charged or nonpolar amino-acids and tested for high-affinity and low-affinity binding to hemagglutinin and mannosylated peptides.
What aspect of your work are you most excited about at the moment?
Finding lectin molecules that allow for the measurement of binding constants to glycoproteins exposed at the surface of immune-stimulating cells.
What is the next step? What work is planned?
The study was pursued by Irene Maier in collaboration with scientists from the University of California, Los Angeles, the Max Perutz Labs, and the University of Vienna, Christian Becker and Philipp Schilling. We aim to investigate the stability of antiviral agents and molecules upon exposure to high-energy and cosmic radiation on Earth and in Space.
We acknowledge the support given by the City of Vienna and the Fulbright U.S. Scholarship Program to I.M.
Mannosylated hemagglutinin peptides bind cyanovirin-N independent of disulfide-bonds in complementary binding sites
Philipp E. Schilling, Georg Kontaxis, Martin Dragosits, Robert H. Schiestl, Christian F. W. Becker and Irene Maier
RSC Adv., 2020,10, 11079-11087
DOI: 10.1039/D0RA01128B, Paper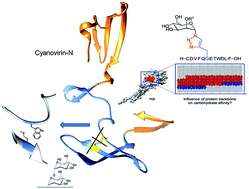 Submit to RSC Advances today! Check out our author guidelines for information on our article types or find out more about the advantages of publishing in a Royal Society of Chemistry journal.
Keep up to date with our latest HOT articles, Reviews, Collections & more by following us on Twitter. You can also keep informed by signing up to our E-Alerts.