We are delighted to share with you our latest collection of recently published articles focusing on Supramolecular Polymers, handpicked by Associate Editor Sébastien Ulrich.
Supramolecular polymers results from the poly-association of molecules through non-covalent interactions. Uniquely and because they are self-assembled through reversible linkages, these materials are dynamic and can therefore adapt to different conditions and respond to different stimuli. Although supramolecular polymers were first seen as a lab curiosity, they have now demonstrated their utility in a wide range of applications from material to biological sciences. Recent breakthroughs such as the discovery of living supramolecular polymerization make the field very active and opens up exciting new opportunities.
This collection of selected articles witnesses this blooming activity, by reporting on i) the design of new molecular building blocks that impart new structures and functions, ii) the expansion to new types of self-assembly processes, which affect the dynamic feature of the corresponding adaptive materials, iii) our understanding, modelling and characterization of the mechanism of self-assembly, and iv) on the application of these smart systems in a wide range of area from biomedicine to material science.
As the world's largest gold open access chemistry journal, all publications in RSC Advances are free to access. We hope you enjoy reading these articles.
We invite you to submit your research to this collection and give your work the global visibility it deserves.
Featured articles:
Fluorene benzothiadiazole co-oligomer based aqueous self-assembled nanoparticles
Schill, L. Ferrazzano, A. Tolomelli, A. P. H. J. Schenning and L. Brunsveld
RSC Adv., 2020,10, 444-450. DOI: 10.1039/C9RA09015K
Polysulfides made from re-purposed waste are sustainable materials for removing iron from water
Nicholas A. Lundquist, Max J. H. Worthington, Nick Adamson, Christopher T. Gibson, Martin R. Johnston, Amanda V. Ellis and Justin M. Chalker
RSC Adv., 2018,8, 1232-1236. DOI: 10.1039/C7RA11999B
Preparation and applications of peptide-based injectable hydrogels
 Chang Liu, Qingguo Zhang, Song Zhu, Hong Liu and Jie Chen
RSC Adv., 2019,9, 28299-28311. DOI: 10.1039/C9RA05934B
Meet the Editor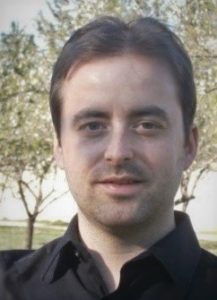 Associate Editor Sébastien Ulrich carried out his PhD with Prof. Jean-Marie Lehn (Université de Strasbourg, France), and post-docs with Prof. Harry L. Anderson (Oxford University, UK) and Prof. Eric T. Kool (Stanford University, CA, USA). In 2011 he joined the group of Prof. Pascal Dumy, first in Grenoble, then in Montpellier, France where he was recruited by the CNRS in 2012 to develop his current research interests in the field of supramolecular bioorganic chemistry, working for instance on dynamic covalent polymers as smart gene delivery vectors. In 2017, he was awarded the CNRS Bronze Medal.

Submit to RSC Advances today! Check out our author guidelines for information on our article types or find out more about the advantages of publishing in a Royal Society of Chemistry journal.
Keep up to date with our latest HOT articles, Reviews, Collections & more by following us on Twitter. You can also keep informed by signing up to our E-Alerts.