We are very pleased to introduce Dr Sonia de Pascual-Teresa & Professor Ahjeong Son. Sonia and Ahjeong join the RSC Advances team as associate editors this month, keep reading to find out more.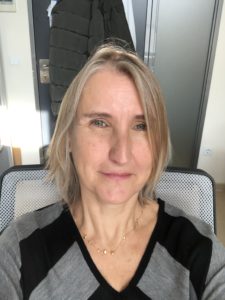 Sonia de Pascual-Teresa is a Scientist at the Institute of Food Science, Technology and Nutrition (ICTAN) belonging to the Spanish Research Council (CSIC). She has a BS in Pharmacy and a PhD in Food Science and Nutrition, both from the University of Salamanca. She has worked previously at the IFR in Norwich and the University of Reading. Her main interests are polyphenols, their bioavailability, metabolism and biological effects. She has experience in both, human trials and cellular models to study the bioavailability and biological activity of food bioactives. Polyphenols analysis and chemistry is in the basis of much of her work. In the last years she has focused on the study of the cardiovascular and neuroprotective effects of dietary polyphenols, including flavanols and anthocyanins. She has published more than 100 peer-reviewed journal papers and book chapters.
'I am pleased with the opportunity to collaborate with RSC Advances in promoting the impactful, high-quality and open-access publications in the food research area.'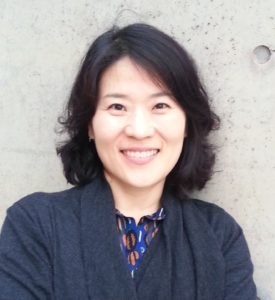 Ahjeong Son received her PhD in Civil and Environmental Engineering from the University of Delaware under the supervision of Professor Daniel Cha. She completed her NIH-funded postdoctoral stint in Professor Kate M. Scow's lab at University of California at Davis. She began her independent career in 2008 with the Department of Civil Engineering at Auburn University, USA. She received the National Science Foundation CAREER Award in 2011. She is currently a full professor in the Department of Environmental Science and Engineering at Ewha Womans University, Korea. She is tenured at both Auburn University and Ewha Womans University.
Her research focus includes the development of nanomaterials based biosensor technologies and systems to address environmental challenges.
Ahjeong looks forward to her role as an associate editor, saying "I am excited to join the editorial team of RSC Advances and hope to contribute to the journal from the environmental engineering perspective".

Submit your research or reviews to Sonia & Ahjeong now, they will be delighted to receive them! See our author guidelines for information on our article types or find out more about the advantages of publishing in a Royal Society of Chemistry journal.
Keep up to date with our latest HOT articles, Reviews, Collections & more by following us on Twitter. You can also keep informed by signing up to our E-Alerts.