In celebration of International Open Access Week, we have collected a selection of our recent reviewer-recommended HOT articles.
As always, these articles are free to read and download. Happy reading!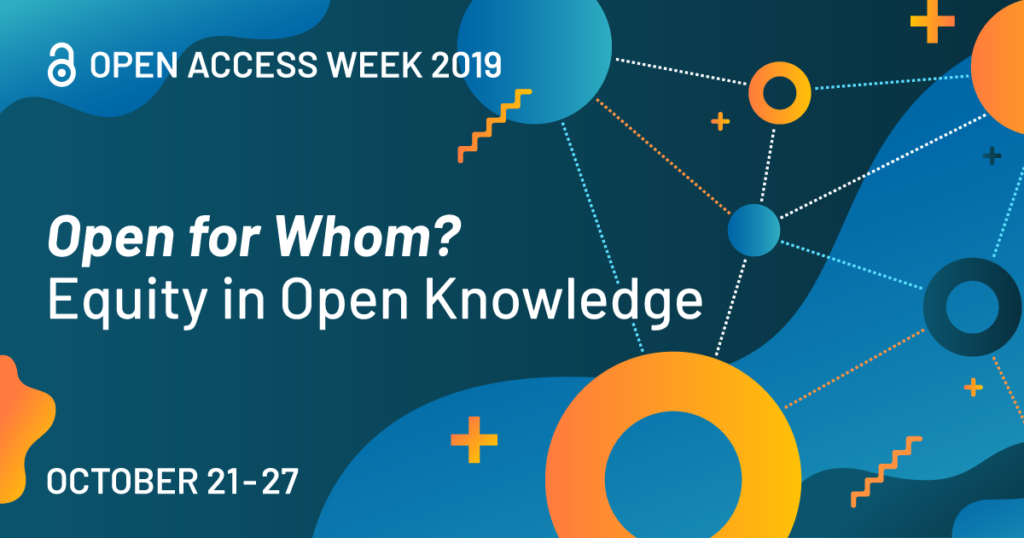 An anode catalyst support for polymer electrolyte membrane fuel cells: application of organically modified titanium and silicon dioxide
Marek Malinowski, Agnieszka Iwan, Agnieszka Hreniak and Igor Tazbir
RSC Adv., 2019, 9, 24428-24439
DOI: 10.1039/C9RA04862F, Paper
Subject Area: Energy
Thermostability of protein nanocages: the effect of natural extra peptide on the exterior surface
Xiaorong Zhang, Jiachen Zang, Hai Chen, Kai Zhou, Tuo Zhang, Chenyan Lv and Guanghua Zhao
RSC Adv., 2019, 9, 24777-24782
DOI: 10.1039/C9RA04785A, Paper
Subject Area: Biological
Enabling chloride salts for thermal energy storage: implications of salt purity
J. Matthew Kurley, Phillip W. Halstenberg, Abbey McAlister, Stephen Raiman, Sheng Dai and Richard T. Mayes
RSC Adv., 2019, 9, 25602-25608
DOI: 10.1039/C9RA03133B, Paper
Subject Area: Energy
Asymmetric retro-[1,4]-Brook rearrangement of 3-silyl allyloxysilanes via chirality transfer from silicon to carbon
Ya Wu, Hua Chen, Wenyu Yang, Yu Fan, Lu Gao, Zhishan Su, Changwei Hu and Zhenlei Song
RSC Adv., 2019, 9, 26209-26213
DOI: 10.1039/C9RA05482K, Paper
Subject Area: Organic
Spermidine enhanced resistance of Chlorella to high levels of CO2 and light intensity for improving photosynthetic growth rate
Xiangdong Zhang, Jun Cheng, Hongxiang Lu, Feifei Chu, Junchen Xu, Xuebin Wang and Kefa Cen
RSC Adv., 2019, 9, 26495-26502
DOI: 10.1039/C9RA05152J, Paper
Subject Area: Biological
Tannic acid-based nanopesticides coating with highly improved foliage adhesion to enhance foliar retention
Manli Yu, Changjiao Sun, Yumiao Xue, Chang Liu, Dewen Qiu, Bo Cui, Yan Zhang, Haixin Cui and Zhanghua Zeng
RSC Adv.,2019, 9, 27096-27104
DOI: 10.1039/C9RA05843E, Paper
Subject Area: Nanoscience

Activation of atomically precise silver clusters on carbon supports for styrene oxidation reactions
Kazeem O. Sulaiman, V. Sudheeshkumar and Robert W. J. Scott
RSC Adv., 2019, 9, 28019-28027
DOI: 10.1039/C9RA05566E, Paper
Subject Area: Catalysis
Pyrrolizidine alkaloids quantified in soil and water using UPLC-MS/MS
Jawameer R. Hama and Bjarne W. Strobel
RSC Adv., 2019, 9, 30350-30357
DOI: 10.1039/C9RA05301H, Paper
Subject Area: Environmental
Asymmetric supercapacitors with excellent rate performance by integrating Co(OH)F nanorods and layered Ti3C2Tx paper
Si Chen, Xuejiao Zhou, Xinzhi Ma, Lu Li, Panpan Sun and Mingyi Zhang
RSC Adv., 2019, 9, 30957-30963
DOI: 10.1039/C9RA06393E, Paper
Subject Area: Energy
Anti-tumor effect of volatile oil from Houttuynia cordata Thunb. on HepG2 cells and HepG2 tumor-bearing mice
Linsong Yang, Weiwei Ji, Hui Zhong, Luyao Wang, Xiaolin Zhu and Jie Zhu
RSC Adv., 2019, 9, 31517-31526
DOI: 10.1039/C9RA06024C, Paper
Subject Area: Biological
The role of surface copper content on biofilm formation by drinking water bacteria
I. B. Gomes, L. C. Simões and M. Simões
RSC Adv., 2019, 9, 32184-32196
DOI: 10.1039/C9RA05880J, Paper
Subject Area: Biological
Mono and co-immobilization of imidazolium ionic liquids on silica: effects of the substituted groups on the adsorption behavior of 2,4-dinitrophenol
Zhike Wang, Honglian Ge, Xueyuan Wang, Cunling Ye and Shunli Fan
RSC Adv., 2019, 9, 32425-32434
DOI: 10.1039/C9RA07635B, Paper
Subject Area: Environmental
Paper-based microfluidic devices based on 3D network polymer hydrogel for the determination of glucose in human whole blood
Rong-Yu He, Hsin-Yi Tseng, Hsia-An Lee, Yu-Ci Liu, Igor O. Koshevoy, Sheng-Wei Pan and Mei-Lin Ho
RSC Adv., 2019, 9, 32367-32374
DOI: 10.1039/C9RA04278D, Paper
Subject Area: Analytical
Dual-mode US/MRI nanoparticles delivering siRNA and Pt(iv) for ovarian cancer treatment
Yanhua Zhang, Hui Huang, Hao Fu, Meng Zhao, Zhihua Wu, Yang Dong, He Li, Yourong Duan and Ying Sun
RSC Adv., 2019, 9, 33302-33309
DOI: 10.1039/C9RA03681D, Paper
Subject Area: Chemical Biology and Medicinal
A protocol for size separation of nanographenes
Ikuya Matsumoto, Ryo Sekiya and Takeharu Haino
RSC Adv., 2019, 9, 33843-33846
DOI: 10.1039/C9RA07528C, Paper
Subject Area: Materials
Long non-coding RNA PCAT1 facilitates cell growth in multiple myeloma through an MTDH-mediated AKT/β-catenin signaling pathway by sponging miR-363-3p
Ying Chen, Jinxia Hao, Jing Zhao, Ye Liu, Yuan Li, Juan Ren and Wei Wang
RSC Adv., 2019, 9, 33834-33842
DOI: 10.1039/C9RA06188F, Paper
Subject Area: Biological


Submit to RSC Advances today! Check out our author guidelines for information on our article types or find out more about the advantages of publishing in a Royal Society of Chemistry journal.