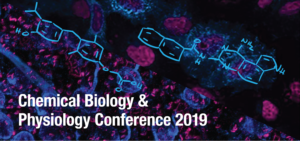 The organizing committee proudly announces Chemical Biology & Physiology 2019 to be held in Portland, Oregon on December 12-15, 2019. This conference series is a biennial international conference focused on the growing intersection of Chemical Biology and Physiology. The interaction of Chemical Biology and Physiology provides innovative opportunities for drug target discovery and novel therapeutic concepts.
The conference brings together leading scientists from around the world to promote the inspiration and collaboration to stimulate cutting edge research in this exciting research nexus. We are flattered to host some of the leading scientists in the field including Laura Kiessling, Tom Muir, Jennifer Lippincott-Schwartz, Ben Cravatt, and many others.
RSC Advances along with Chemical Science and Organic & Biomolecular Chemistry are pleased to be sponsoring the meeting.
Visit the conference website at www.ohsu.edu/chembiophys2019 for more information.