We are delighted to share with you our latest collection of recently published articles focusing on chemical biology handpicked by Associate Editor Amanda Garner.
As the world's largest gold open access chemistry journal, all publications in RSC Advances are free to access. We hope you enjoy reading these articles.
We invite you to submit your research to this collection and give your work the global visibility it deserves.
Featured articles:
Design and synthesis of cysteine-specific labels for photo-crosslinking studies
Martin Walko, Eric Hewitt, Sheena E. Radford and Andrew J. Wilson
RSC Adv., 2019, 9, 7610–7614. DOI: 10.1039/C8RA10436K
Gs protein peptidomimetics as allosteric modulators of the β2-adrenergic receptor
Lotte-Emilie Boyhus, Jesper Mosolff Mathiesen, Daniel Sejer Pedersen et al.
RSC Adv., 2018, 8, 2219–2228. DOI: 10.1039/C7RA11713B
Small molecule PROTACs: an emerging technology for targeted therapy in drug discovery
Haixiang Pei, Yangrui Peng, Qiuhua Zhao and Yihua Chen
RSC Adv., 2019, 9, 16967–16976, DOI: 10.1039/C9RA03423D
Meet the Editor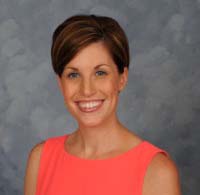 Amanda Garner received her Ph.D. in Chemistry from the University of Pittsburgh working under the supervision of Prof. Kazunori Koide and completed NIH-funded postdoctoral studies in the laboratory of Prof. Kim Janda at The Scripps Research Institute. She began her independent career in 2013 in the Department of Medicinal Chemistry at the University of Michigan.
Her laboratory uses chemical biology, medicinal chemistry and molecular and cellular biology approaches to investigate the high-risk/high-reward areas of targeting microRNAs, RNA-protein and protein-protein interactions for probe and drug discovery.