We are delighted to welcome Professor Young-Shin Jun as our newest Editorial Board member!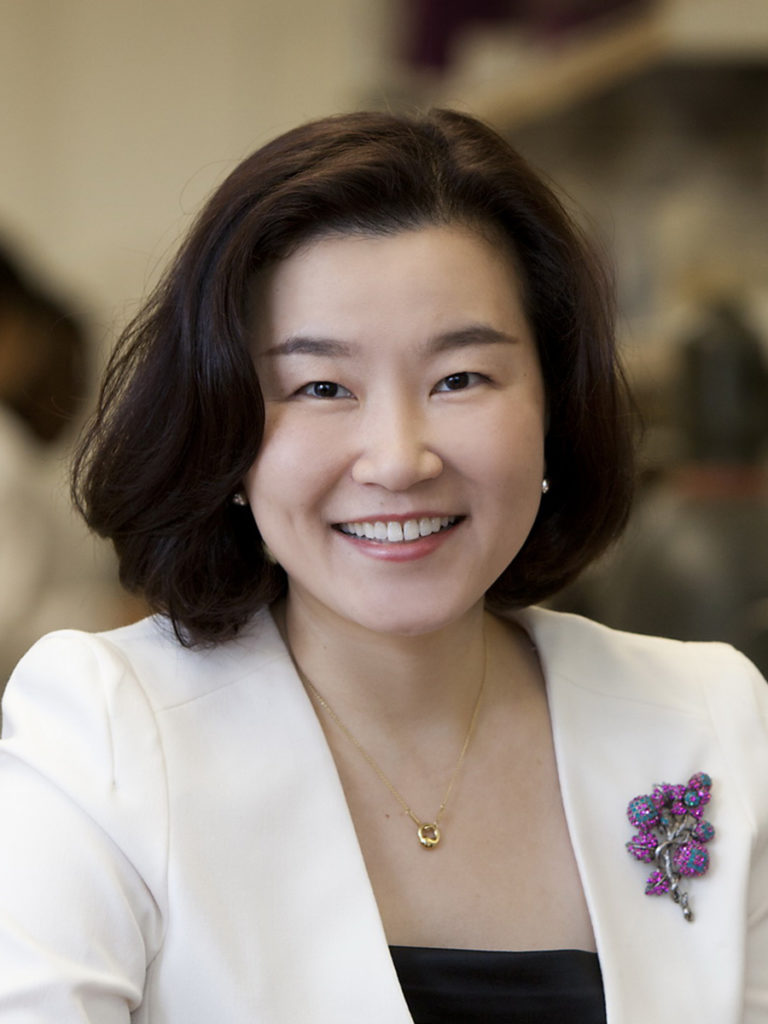 Young-Shin Jun is a Professor of Energy, Environmental & Chemical Engineering at Washington University in St. Louis (Missouri, USA), where she leads the Environmental NanoChemistry Laboratory. She received her Bachelor's and Master's degrees from Ewha Womans University (Seoul, South Korea), holds Master's and PhD degrees in Environmental Chemistry from Harvard University (Massachusetts, USA), and conducted postdoctoral research at the University of California-Berkeley/Lawrence Berkeley National Laboratory (California, USA). Professor Jun received a 2011 U.S. National Science Foundation CAREER award, and was named a 2015 Kavli Fellow by the U.S. National Academy of Sciences, a 2016 Frontier of Engineering Fellow by the U.S. National Academy of Engineering, and a 2018 Fellow of the Royal Society of Chemistry.
Her research is highly interdisciplinary: She investigates energy-related subsurface engineering systems, including geologic CO2 sequestration, conventional and unconventional oil and gas recovery, and hydrothermal energy. Based on a scientific understanding of nanoscale interfacial chemistry and solid nucleation, she seeks new treatment techniques and new catalysts for purifying drinking water and remediating contaminated water and soil, benefiting water reuse, managed aquifer recharge, and membrane processes. In addition, she studies biomineralization and bio-inspired chemistry to develop novel materials for a more sustainable environment.
Browse a selection of work published by Young-Shin:
Redox chemistry of CeO2 nanoparticles in aquatic systems containing Cr(VI)(aq) and Fe2+ ions
Jessica R. Ray, Xuanhao Wu, Chelsea W. Neil, Haesung Jung, Zhichao Li and Young-Shin Jun
Environ. Sci.: Nano, 2019, 6, 2269-2280
DOI: 10.1039/C9EN00201D, Paper
Nanoscale in situ detection of nucleation and growth of Li electrodeposition at various current densities
Haesung Jung, Byeongdu Lee, Miklos Lengyel, Richard Axelbaum, Jeeyoung Yoo, Youn Sang Kim and Young-Shin Jun
J. Mater. Chem. A, 2018, 6, 4629-4635
DOI: 10.1039/C8TA00343B, Communication
Effects of sulfate on biotite interfacial reactions under high temperature and high CO2 pressure
Lijie Zhang, Yaguang Zhu, Xuanhao Wu and Young-Shin Jun
Phys. Chem. Chem. Phys., 2019, 21, 6381-6390
DOI: 10.1039/C8CP07368F, Paper
Localized heating with a photothermal polydopamine coating facilitates a novel membrane distillation process
Xuanhao Wu, Qisheng Jiang, Deoukchen Ghim, Srikanth Singamaneni and Young-Shin Jun
J. Mater. Chem. A, 2018, 6, 18799-18807
DOI: 10.1039/C8TA05738A, Communication

Submit to RSC Advances today! Check out our author guidelines for information on our article types or find out more about the advantages of publishing in a Royal Society of Chemistry journal.