We are delighted to share with you our latest collection of recently published articles focusing on Fluorescent sensors handpicked by Associate Editor Professor Andrea Pucci.
As the world's largest gold open access chemistry journal, all publications in RSC Advances are free to access. We hope you enjoy reading these articles.
We invite you to submit your research to this collection and give your work the global visibility it deserves.
Featured articles:
Fluorescent carbon dots: rational synthesis, tunable optical properties and analytical applications
Yifan Wang, Yanwu Zhu, Shaoming Yu and Changlong Jiang
RSC Adv., 2017, 7, 40973–40989. DOI: 10.1039/C7RA07573A
Skin cancer detection using non-invasive techniques
Vigneswaran Narayanamurthy, P. Padmapriya, A. Noorasafrin, B. Pooja, K. Hema, Al'aina Yuhainis Firus Khan, K. Nithyakalyani and Fahmi Samsuri
RSC Adv., 2018, 8, 28095–28130. DOI: 10.1039/C8RA04164D
A review on graphene-based nanocomposites for electrochemical and fluorescent biosensors
Siva Kumar Krishnan, Eric Singh, Pragya Singh, Meyya Meyyappan and Hari Singh Nalwa
RSC Adv., 2019, 9, 8778–8881, DOI: 10.1039/C8RA09577A
Meet the Editor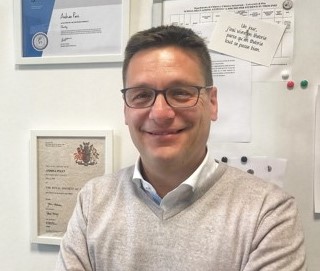 Associate Editor Andrea Pucci is an Associate Professor in industrial chemistry at the University of Pisa. His scientific interests are expressed in the field of chromogenic and functional polymers.
His recent publications in RSC Advances include:
Room temperature amine sensors enabled by sidewall functionalization of single-walled carbon nanotubes
Clara Paoletti, Maggie He, Pietro Salvo, Bernardo Melai, Nicola Calisi, Matteo Mannini, Brunetto Cortigiani, Francesca G. Bellagambi, Timothy M. Swager, Fabio Di Francesco and Andrea Pucci
RSC Adv., 2018, 8, 5578-5585, DOI: 10.1039/C7RA13304A
A push–pull silafluorene fluorophore for highly efficient luminescent solar concentrators
Federico Gianfaldoni, Francesca De Nisi, Giuseppe Iasilli, Annamaria Panniello, Elisabetta Fanizza, Marinella Striccoli, Daiki Ryuse, Masaki Shimizu, Tarita Bivera and Andrea Pucci
RSC Adv., 2017, 7, 37302-37309, DOI: 10.1039/C7RA08022K