We are delighted to welcome Professor Norio Shibata as our newest Editorial Board member!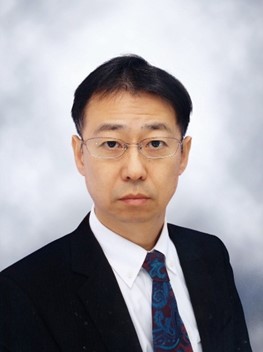 Norio Shibata has been a Professor at the Nagoya Institute of Technology since 2008. He received a Ph.D. (1993) in pharmaceutical sciences from Osaka University under the direction of Professor Yasuyuki Kita. He worked at Dyson Perrins Laboratory (Professor Sir Jack. E. Baldwin), Oxford University (JSPS fellow, 1994−1996), Sagami Chemical Research Institute (Dr. Shiro Terashima, 1996), after which he was a lecturer at Toyama Medical & Pharmaceutical University (1997−2003), and an associate professor at the Nagoya Institute of Technology (2003−2008). He also acted as a visiting professor at the University of Rouen (2008, 2012) and Zhejiang Normal University (2017−), an academic visitor at the University of Oxford (2017, 2018) and University of Valencia (2017, 2019), a senior technical consultant at the National Engineering Technology Center of Fluoro Materials, Juhua Group Corporation (2017−).
He has received the 'RSC Fluorine Prize' (2005, UK), 'The Pharmaceutical Society of Japan Award for Divisional Scientific Promotions' (2010, Japan), 'Prizes for Science and Technology, The Commendation for Science and Technology by the Minister of Education, Culture, Sports, Science and Technology' (2014, Japan), 'CSJ Award for Creative Work in Chemical Society of Japan' (2015, Japan), 'Chinese Chemical Society, W.-Y. Huang Fluorine Prize' (2015, China), 'ACS Award for Creative Work in Fluorine Chemistry' (2019, US) and 'The 18th Green and Sustainable Chemistry Awards by the Minister of Education, Culture, Sports, Science and Technology' (2019, Japan). His research interests are synthetic and medicinal fluorine chemistry.
Browse a selection of work published by Norio:
Synthesis of fluorinated donepezil by palladium-catalyzed decarboxylative allylation of α-fluoro-β-keto ester with tri-substituted heterocyclic alkene and the self-disproportionation of its enantiomers
Mayaka Maeno, Hiroya Kondo, Etsuko Tokunaga and Norio Shibata
RSC Adv., 2016, 6, 85058-8506
DOI: 10.1039/C6RA21253K, Communication
Flow trifluoromethylation of carbonyl compounds by Ruppert–Prakash reagent and its application for pharmaceuticals, efavirenz and HSD-016
Satoshi Okusu, Kazuki Hirano, Yoshimasa Yasuda, Etsuko Tokunaga and Norio Shibata
RSC Adv., 2016, 6, 82716-82720
DOI: 10.1039/C6RA19790F, Communication
Synthesis of aryl and heteroaryl tetrafluoro-λ6-sulfanyl chlorides from diaryl disulfides using trichloroisocyanuric acid and potassium fluoride
Ibrayim Saidalimu, Yumeng Liang, Kiyoteru Niina, Kazuhiro Tanagawa, Norimichi Saito and Norio Shibata
Org. Chem. Front., 2019, 6, 1157-1161
DOI: 10.1039/C9QO00191C, Research Article
An eccentric rod-like linear connection of two heterocycles: synthesis of pyridine trans-tetrafluoro-λ6-sulfanyl triazoles
Prajwalita Das, Kiyoteru Niina, Tomoya Hiromura, Etsuko Tokunaga, Norimichi Saito and Norio Shibata
Chem. Sci., 2018, 9, 4931-4936
DOI: 10.1039/C8SC01216D, Edge Article
Submit to RSC Advances today! Check out our author guidelines for information on our article types or find out more about the advantages of publishing in a Royal Society of Chemistry journal.