We are delighted to share with you our latest collection of recently published articles focusing on Supramolecular Chemistry, handpicked by Associate Editor Leyong Wang.
As the world's largest gold open access chemistry journal, all publications in RSC Advances are free to access. We hope you enjoy reading these articles.
We invite you to submit your research to this collection and give your work the global visibility it deserves.
Featured articles:
Bioinspired temporal supramolecular polymerization
Shikha Dhiman, Aritra Sarkara and Subi J. George
RSC Adv., 2018, 8, 18913-18925. DOI: 10.1039/C8RA03225D
Supramolecular control of liquid crystals by doping with halogen-bonding dyes
Jaana Vapaavuori, Antti Siiskonen, Valentina Dichiarante, Alessandra Forni, Marco Saccone, Tullio Pilati, Christian Pellerin, Atsushi Shishido, Pierangelo Metrangolo and Arri Priimagi
RSC Adv., 2017, 7, 40237-40242. DOI: 10.1039/C7RA06397K
Preparation of prolinamide with adamantane for aldol reaction catalysis in brine and separation using a poly(AN-MA-β-CD) nanofibrous film via host–guest interaction
Rui Wang, Enjie Xu, Zhenming Su, Haifeng Duan, Jinjin Wang, Longqi Xue, Yingjie Lin, Yaoxian Li, Zhonglin Wei and Qingbiao Yang
RSC Adv., 2018, 8, 28376-28385, DOI: 10.1039/C8RA04802A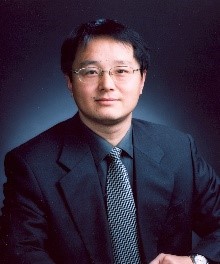 Meet the Editor
Associate Editor Leyong Wang is a Professor at Nanjing University. His research focuses on supramolecular systems of molecular devices, from molecular macrocycles and cages, to topological molecules, and supramolecular dynamic materials for drug delivery and molecular sensing.