We are delighted to announce the appointment of Dr Amitava Das (CSIR-National Chemical Laboratory, India) to the RSC Advances Editorial Board.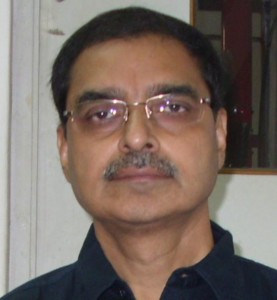 Amitava graduated from Jadavpur University in Kolkata (India) and pursued his Ph.D degree at the same University. After postdoctoral stint in the group of Professor Jon A. McCleverty at Birmingham University and then at Bristol University (UK), he joined the CSIR-Central Salt & Marine Chemicals Research Institute (India) in 1992.  He was elected as a Fellow of the Indian Academy of Sciences in 2010 and the National Academy of Science (India) in 2012.  In 2013, Amitava moved to the Organic Chemistry Division of the CSIR-National Chemical Laboratory (Pune, India).  His major research interests focus on synthetic chemistry, supramolecular chemistry and photoinduced processes for developing materials for molecular recognition, sensing, bioimaging, diagnostic and DSSC applications.
We are delighted to welcome Amitava and his expertise to the Editorial Board and look forward to working with him.
---
The end of 2013 also marks the retirement of Professors T. N. Guru Row, Suning Wang and Marcos Eberlin from the Editorial Board as they finish their terms.  We would like to thank them all for their support of 
RSC Advances
 over the last few years and their help in shaping and guiding the journal from it's launch in 2011.