We are delighted to welcome Professor Zi-Chen Li (Peking University) to his role as a new Associate Editor for Polymer Chemistry!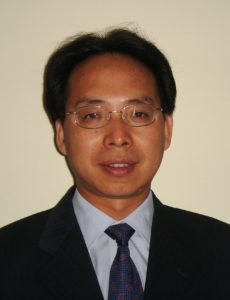 Zi-Chen Li received his B.A. degree from Shandong University in 1987 and his M.Sci. degree from the Institute of Chemistry, CAS, in 1990. In 1995, he completed his PhD in Polymer Chemistry under the direction of Professor Fu-Mian Li at Peking University (PKU).   During his doctoral studies, he stayed at Waseda University, Japan, for one year as an exchanging student. After a two-year (1995-1996) postdoctoral research stint at PKU and Waseda University, he became a faculty member at PKU in 1997, and was promoted to professor in 2002.
His primary research interests currently include new polymerization methods, stimuli-responsive polymers and their biomedical applications, controlled degradation of polymers and recycling of monomers.
To learn about his research read some of his Polymer Chemistry articles below!
Synthesis of a ROS-responsive analogue of poly(ε-caprolactone) by the living ring-opening polymerization of 1,4-oxathiepan-7-one
Linggao Li,  Qiyuan Wang,  Ruiliang Lyu,  Li Yu,  Shan Su,  Fu-Sheng Du  and  Zi-Chen Li
Polym. Chem., 2018, Advance Article
ROS-responsive poly(ε-caprolactone) with pendent thioether and selenide motifs
Li Yu,  Mei Zhang,  Fu-Sheng Du  and  Zi-Chen Li
Polym. Chem., 2018, 9, 3762-3773
Oxidation and temperature dual responsive polymers based on phenylboronic acid and N-isopropylacrylamide motifs
Mei Zhang,  Cheng-Cheng Song,  Ran Ji,  Zeng-Ying Qiao,  Chao Yang,  Fang-Yi Qiu,  De-Hai Liang,  Fu-Sheng Du  and  Zi-Chen Li
Polym. Chem., 2016, 7, 1494-1504
As a Polymer Chemistry Associate Editor, Zi-Chen will be handling submissions to the journal. Why not submit your next paper to his Editorial Office?