We are delighted to welcome Professor Tanja Junkers (Monash University) and Professor Jeremiah A. Johnson (MIT) as Associate Editors for Polymer Chemistry!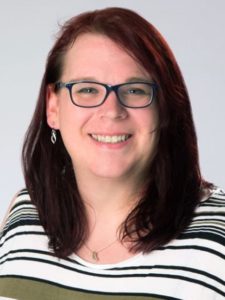 Professor Tanja Junkers studied chemistry and graduated with a PhD in physical chemistry from Göttingen University. In January 2018 she became full professor at Monash University in Melbourne, she remains guest professor at Hasselt University and her group is currently active at both locations.
Her main research interests are precision polymer synthesis, use of continuous flow chemistry approaches, light-induced chemistries, polymer surface modification and investigations on kinetics and mechanisms of radical reactions. To find out more about her research read some of her recent publications below!
Visible light-induced iniferter polymerization of methacrylates enhanced by continuous flow
Maarten Rubens,  Phanumat Latsrisaeng  and  Tanja Junkers
Polym. Chem., 2017,8, 6496-6505
RAFT multiblock reactor telescoping: from monomers to tetrablock copolymers in a continuous multistage reactor cascade
Evelien Baeten,  Joris J. Haven  and  Tanja Junkers
Polym. Chem., 2017,8, 3815-3824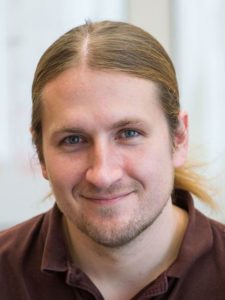 Professor Jeremiah Johnson is now an Associate Professor in the Department of Chemistry at MIT. He was previously an Editorial Board member for Polymer Chemistry.
His research focuses on researching molecular design in three primary areas: nano-scale materials synthesis, macro-scale materials synthesis, and development of new chemical methods for modifying interfaces between bulk and nanoscale objects (surface chemistry). The tools of traditional organic and organometallic synthesis, synthetic polymer chemistry, photochemistry, surface science, and biopolymer engineering are combined to realize the design of target materials. To find out more about his research read some of his publications below!
Improving photo-controlled living radical polymerization from trithiocarbonates through the use of continuous-flow techniques
Mao Chen  and  Jeremiah A. Johnson
Chem. Commun., 2015,51, 6742-6745
Tailoring the structure of polymer networks with iniferter-mediated photo-growth
Awaneesh Singh,  Olga Kuksenok,  Jeremiah A. Johnson  and  Anna C. Balazs
Polym. Chem., 2016,7, 2955-2964
As Polymer Chemistry Associate Editors, Tanja and Jeremiah will be handling submissions to the journal. Why not submit your next paper to their Editorial Office?