This month we focus on 3 articles published in Polymer Chemistry which report the use of naturally occurring polymers. As opposed to synthetic polymers, naturally occurring polymers are produced by living organisms in nature. Classes of naturally occurring polymers include proteins, polynucleotides, polyisoprenes, lignin and polysaccharides. These polymers can be extracted and utilised in various applications. In particular, polysaccharides such as cellulose and chitosan are cheap and abundant, biodegradable and are being used increasingly due to growing environmental concerns. Here, chitosan and/or celluose are utilised for the preparation of hydrogels, cellulose modification, and with thermo-conductive carbon nanotubes, exemplifying the broad versatility of these naturally occurring polymers.
1. Highly cost-effective and high-strength hydrogels as dye adsorbents from natural polymers: chitosan and cellulose
Hu Tu, Yi Yu, Jiajia Chen, Xiaowen Shi, Jialin Zhou, Hongbing Deng, Yumin Du
Polym. Chem., 2017, 8, 2913-2921; DOI: 10.1039/C7PY00223H
The authors decribe the preparation of composite hydrogels comprising chitosan, cellulose and rectorite for use as adsorbents for waste water treatment. The hydrogels had good elasticity and strength with the ability to restore their shape after compression. The adsorption efficiency was demonstrated with a dye molecule, which was adsorbed from solution. In addition these materials show promise as adsorbents for heavy metals.
2. Tandem modification of amphiphilic cellulose ethers for amorphous solid dispersion via olefin cross-metathesis and thiol-Michael addition
Yifan Dong, Laura I. Mosquera-Giraldo, Lynne S. Taylor, Kevin J. Edgar
Polym. Chem., 2017, 8, 3129-3139; DOI: 10.1039/C7PY00228A
The combination of olefin cross-metathesis and thiol-Michael addition chemistries have been used to functionalise cellulose derivatives. This methodology allowed for the design of certain cellulose-based polymers for potential use in amorphous solid dispersion, which can enhance the bioavailability of a poorly soluble drug. Mild reaction conditions and functional group tolerance make this strategy appealing for use with other polysaccharides.
3. Thermo conductive carbon nanotube-framed membranes for skin heat signal-responsive transdermal drug delivery
Ji-Hye Kang, Han-Sem Kim, Ueon Sang Shin
Polym. Chem., 2017, 8, 3154-3163; DOI: 10.1039/C7PY00570A
Smart carbon nanotube (CNT)-framed membranes were prepared from CNTs, chitosan and a thermoresponsive polymer, with an LCST around body temperature. The chitosan was used as a biocompatible adhesive to give cohesion to the CNTs. The loading and release of bovine serum albumin (BSA) was investigated and a high loading capacity was found, with temperature-dependent release of the BSA. The hybrid memberanes show potential as patch type transdermal drug delivery devices.
Read these articles for free until July 17th
---
About the webwriter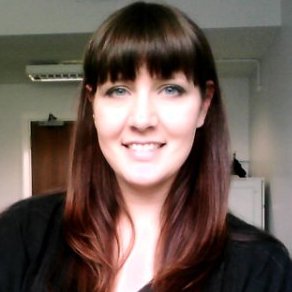 Dr. Fiona Hatton is a web writer for Polymer Chemistry. She is currently a postdoctoral researcher in the Armes group at the University of Sheffield, UK. Find her on Twitter: @fi_hat