23-25 May 2017, Guangzhou, China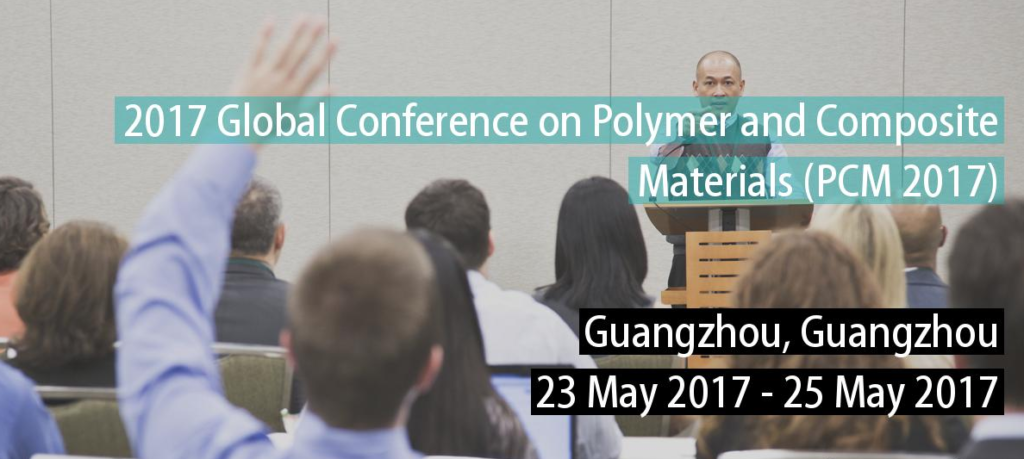 Polymer and Composite Materials 2017, which takes place at the South China University of Technology, is dedicated to cover all theoretical and experimental aspects of polymers and composite materials. Building on the hugely successful preceding conferences (PCM 2014 in Ningbo, PCM 2015 in Beijing, and PCM 2016 in Hangzhou), PCM 2017 will provide an ideal academic platform for researchers to present their latest findings, and to facilitate networking and in-depth discussion with peers from Asia, Europe and USA.
The scientific program will focus not only on current advances in the research, but also in the production and use of polymers and composite materials in different fields. The conference setting has a highly focused technical program through plenary, invited, contributed, and poster presentations, supported by Polymer Chemistry and Molecular Systems Design & Engineering.
In addition, the conference will also offer the possibility to publish your research either in the conference proceedings (Indexed by Ei, Scopus, Inspec, CPCI, etc) or in well-known journals with ISI impact factors. You can find out more about how to submit your paper via the publication guide.
Keynote speakers:
Register for the event here.