This month we focus on three articles appearing in Polymer Chemistry which report various types of Supramolecular Polymerisation. Supramolecular polymers are polymers formed through reversible non-covalent bonds, such as hydrogen bonding, π-π interactions, coordination and host-guest interactions. Advantages of supramolecular polymers include self-healing properties, improved processability, degradability and recyclability; these materials have found applications in fields including optoelectronics, tissue engineering, drug delivery, gene transfection, self healing films and networks to name a few. The articles highlighted this month demonstrate supramolecular polymerisation directed by coordination and host-guest interactions.
1. Ligand effects on cooperative supramolecular polymerization of platinum(II) acetylide complexes
Zhao Gao, Junlong Zhu, Yifei Han, Xiaoqin Lv, Xiaolong Zhang, Feng Wang
Polym. Chem., 2016, 7, 5763-5767; DOI: 10.1039/C6PY01440B
The authors present the formation of helical nano-fibers and organogels by supramolecular polymerisation of a rod-like platinum(II) acetylide monomer with less bulky ligand substituents. The self-assembly mechanism was found to be through a cooperative nucleation–elongation mechanism, and the more-bulky monomers showed no aggregation. These results highlight the importance of minor monomer variations on the supramolecular polymerisation mechanism.
2. Supramolecular main-chain polycatenanes formed by orthogonal metal ion coordination and pillar[5]arene-based host–guest interaction
Hao Xing and Bingbing Shi
Polym. Chem., 2016, 7, 6159-6163; DOI: 10.1039/C6PY01617K
The combination of catenanes and supramolecular polymers has been reported here, where the authors show the orthogonal use of coordination between zinc ions and terpyridyl groups and pillar[5]arene host-guest interactions. The materials exhibited glue-sol transitions with a change of temperature or hydroxide ion concentration. The mechanical properties were assessed by rheology, which showed improvement compared with a supramolecular polymer without catenane functionality.
3. Pillar[5]arene-based amphiphilic supramolecular brush copolymers: fabrication, controllable self-assembly and application in self-imaging targeted drug delivery
Guocan Yu, Run Zhao, Dan Wu, Fuwu Zhang, Li Shao, Jiong Zhou, Jie Yang, Guping Tang, Xiaoyuan Chen Feihe Huang
Polym. Chem., 2016, 7, 6178-6188; DOI: 10.1039/C6PY01402J
Supramolecular brush copolymers were prepared utilising host-guest interactions between pillar[5]arene and a viologen salt. The supramolecular brush copolymers self-assembled into single chain nanoparticles which were fluorescent due to the aggregation-induced emission effect. Doxorubicin loading was achieved and biotin labelling resulted in targeted drug delivery and imaging capabilities. The single-chain nanoparticles showed excellent anti-tumour efficacy with limited systemic toxicity in vivo.
—————-
About the webwriter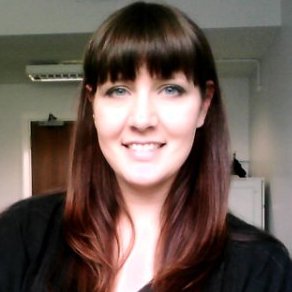 Dr. Fiona Hatton is a web writer for Polymer Chemistry. She is currently a postdoctoral researcher in the Armes group at the University of Sheffield, UK. Find her on Twitter: @fi_hat