We are immensely proud to share our back cover for Issue 40.
This beautiful image highlights research results by Professor Feihe Huang at University, Hangzhou, China. Professor Huang is the recipient of the 2016 Polymer Chemistry Lectureship award.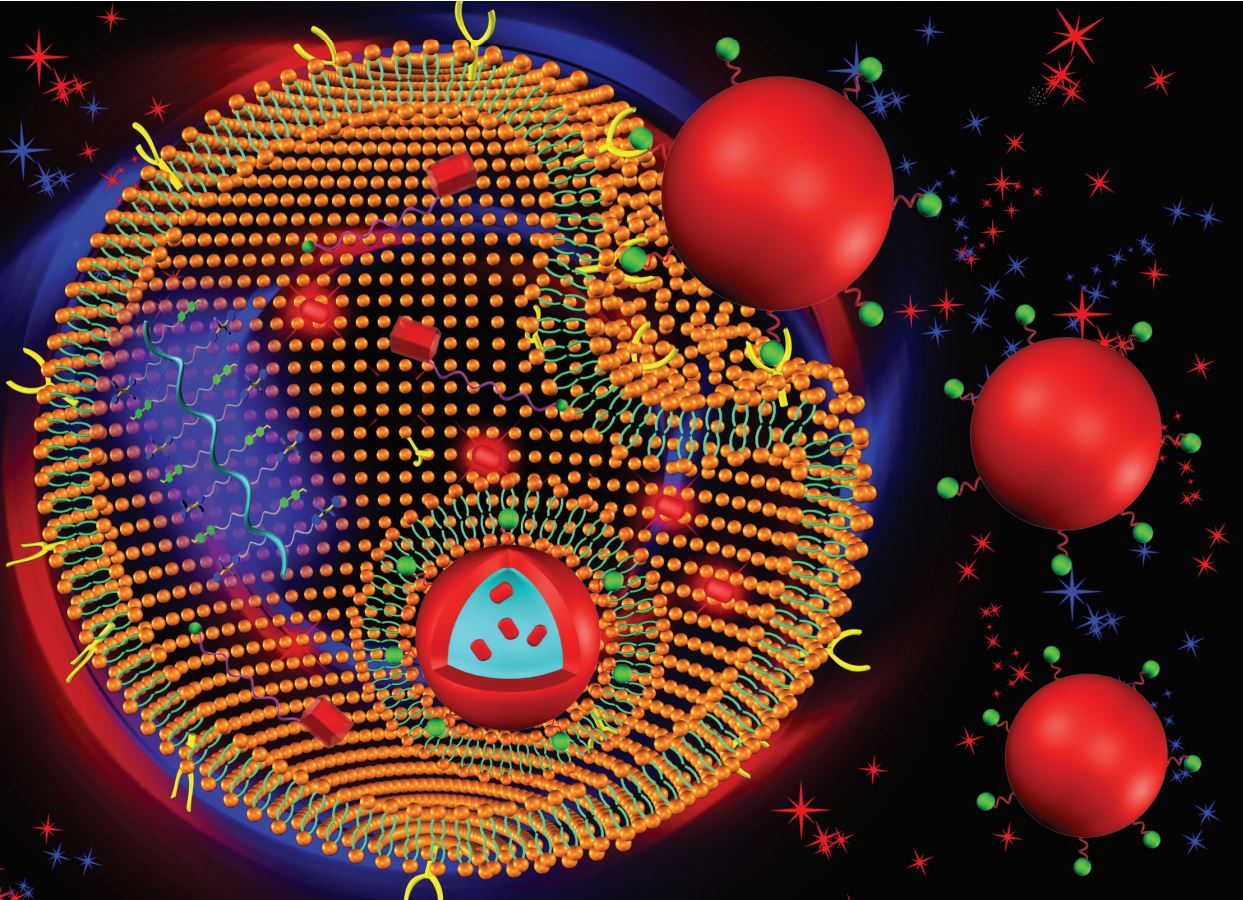 Pillar[5]arene-based amphiphilic supramolecular brush copolymers: fabrication,
controllable self-assembly and application in self-imaging targeted drug delivery
Guocan Yu, Feihe Huang, and co-workers fabricated the first pillar[5]arene-based amphiphilic supramolecular brush copolymer, which was utilized as a self-imaging drug delivery vehicle by taking advantage of the aggregation-induced emission effect.
In vitro and in vivo investigations demonstrated this supramolecular theranostic nanomaterial exhibited excellent antitumor efficacy with negligible systemic toxicity.