Cationic polymerisation is a type of chain growth polymerisation which proceeds through the reaction of a cationic initiator with monomer, followed by further propagation. Cationic "living" polymerisation is well-known to produce precise polymers with narrow molecular weight distributions. Initial investigations in cationic polymerisation were reported as early as the beginning of the 20th century, whilst further developments in the 1970s and 80s have led to vast growth in this field of study. Now, many different monomer types can be successfully polymerised, including: styrenic, vinyl ethers, isobutene, and heterocyclic monomers, such as: lactones, lactams and cyclic amines.
Three articles appearing in Polymer Chemistry this month have described the use of cationic polymerisation to polymerise either oxazolidine based monomers or p-methylstyrene. In the case of the cyclic oxazolidine monomers the polymerisation is termed cationic ring-opening polymerisation, and in both cases the resulting polymers are interesting for biomedical applications. The polymerisation of p-methylstyrene was conducted in ionic liquids as a green substitute for organic solvents.
1. Cationic ring-opening polymerization of protected oxazolidine imines resulting in gradient copolymers of poly(2-oxazoline) and poly(urea)
Meike N. Leiske, Matthias Hartlieb, Fabian H. Sobotta, Renzo M. Paulus, Helmar Görls, Peter Bellstedt, Ulrich S. Schubert
Polym. Chem., 2016, 7, 4924-4936; DOI: 10.1039/C6PY00785F
A Boc-protected oxazolidine monomer was synthesised and utilized to prepare poly(urea)s through  cationic ring opening polymerisation. The polymerisations were studied and resulting homopolymers and copolymers were characterised and subsequently deprotected. Through deprotection and solvent switch to water self-assmebled nanostructures were obtained, which will be further investigated for their biological application.
2. Cationic polymerization of p-methylstyrene in selected ionic liquids and polymerization mechanism
Xiaoqian Zhang, Wenli Guo, Yibo Wu, Liangfa Gong, Wei Li, Xiaoning Li, Shuxin Li, Yuwei Shang, Dan Yang, Hao Wang
Polym. Chem., 2016, 7, 5099-5112; DOI: 10.1039/C6PY00796A
The authors describe extensive experimental and computational investigations of the cationic polymerisation of p-methylstyrene in ionic liquids. Using quantum chemically based computations (the COSMO-RS method) following by solubility and viscosity measurements, a range of ionic lquids were screened. Subsequently, cationic polymerisation were investigated using various initiating systems.
3. Formation of polyoxazoline-silica nanoparticles via the surface-initiated cationic polymerization of 2-methyl-2-oxazoline
G. Bissadi, R. Weberskirch
Polym. Chem., 2016, 7, 5157-5168; DOI: 10.1039/C6PY01034B
Silica nanoparticles were modified to bear initiating sites to polymerise 2-methyl-2-oxazoline from the surface. This cationic surface-initiated grafting-from polymerisation resulted in higher grafting densities compared to previous grafting-to studies, and the molecular weight of the grafted polymer could be tuned by varying the monomer/initiator ratio. The resulting polymer-grafted nanoparticles were conjugated with biomolecules for fluorescence imaging and targeting for biomedical applications.
—————-
About the webwriter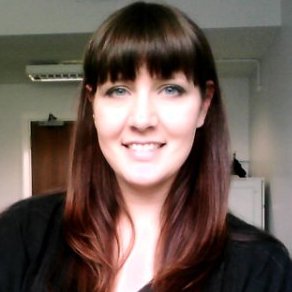 Dr. Fiona Hatton is a web writer for Polymer Chemistry. She is currently a postdoctoral researcher in the Armes group at the University of Sheffield, UK. Find her on Twitter: @fi_hat