This month we focus on articles describing polymers designed for the detection of small organic molecules, published in Polymer Chemistry.
Here, polymers have been reported which, through incorporation of either functional groups or varying structural architecture, could be used to detect compounds including organic vapours, various anions and aromatic explosives. Detection of compounds is important in various applications, such as the detection of explosives in airports and border controls, doping in sports, contamination of water supplies and air pollution.
1. BODIPY based hyperbranched conjugated polymers for detecting organic vapors
Choong Ping Sen, Vanga Devendar Goud, Rekha Goswami Shrestha, Lok Kumar Shrestha, Katsuhiko Ariga Suresh Valiyaveettil
Polym. Chem., 2016, 7, 4213-4225; DOI: 10.1039/C6PY00847J
The authors describe the preparation of three soluble BODIPY containing hyperbranched polymers through Sonogashira coupling polymerisation. The sensing of organic solvents (toluene, benzene, acetone and methanol) was assessed using QCM, through preparing polymer films on the QCM crystal by solvent dropcasting. Varying masses adsorbed to the surface showed the different sensitivities of the hyperbranched polymers which showed a higher selectivity towards aromatic solvents.


2. Well-defined polymers containing a single mid-chain viologen group: synthesis, environment-sensitive fluorescence, and redox activity
Zhaoxu Wang, Nicolay V. Tsarevsky
Polym. Chem., 2016, 7, 4402-4410; DOI: 10.1039/C6PY00628K
Viologen containing polymers were prepared which exhibited strong fluorescence in solution. A di-functional ATRP initiator containing a viologen group was used to polymerise methyl methacrylate. The addition of salts with polarisable anions resulted in a reduction of the fluorescence, as did the presence of nitrobenzene, highlighting possible detection capabilities. In addition to this the polymers also showed  efficient catalysis of the oxidation of phenylhydrazine by air.


3. Fiber-optic detection of nitroaromatic explosives with solution-processable triazatruxene-based hyperbranched conjugated polymer nanoparticles
Yuxiang Xu, Xiaofu Wu, Yonghong Chen, Hao Hang, Hui Tong, Lixiang Wang
Polym. Chem., 2016, 7, 4542-4548; DOI: 10.1039/C6PY00930A
Two conjugated polymer nanoparticle systems, based on triazatruxene and fluorine units, were prepared by Pd-catalysed Suzuki coupling in mini-emulsion. Films were assessed for their vapour detection to TNT and DNT, and were also prepared on fibre optic tips and papers. Owing to the steric hindrance of spirobifluorene units in one of the systems, the sensitivity of detection of nitroaromatic vapours was increased in solid state and TNT was visually detectable using the coated paper.
—————-
About the webwriter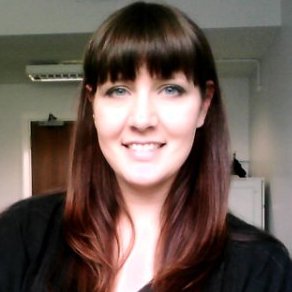 Dr. Fiona Hatton is a web writer for Polymer Chemistry. She is currently a postdoctoral researcher in the Armes group at the University of Sheffield, UK. Find her on Twitter: @fi_hat