Aggregation induced emission (AIE) is the phenomenon through which luminophores exhibit an enhanced luminescence in the aggregated state. To date, various types of luminogens have demonstrated AIE, including: hydrocarbon, heteroatom, cyano-substituted, hydrogen bonded, polymeric and organometallic based luminogens.
Here we take a look at three articles which focus on AIE in polymers that were published in Polymer Chemistry this month.
1. Aggregation-induced emission: the origin of lignin fluorescence
Yuyuan Xue, Xueqing Qiu, Ying Wu, Yong Qian, Mingsong Zhou, Yonghong Deng, Yuan Li
Polym. Chem., 2016, 7, 3502-3508; DOI: 10.1039/C6PY00244G
Lignin is commonly defined as a complex and irregular phenylpropanoid heteropolymer, with wide variability in structure, and its fluorescence has been well studied. The authors demonstrate that AIE is the cause of the blue lignin fluorescence commonly observed, due to clustering of carbonyl groups and restriction of intrmolecular rotation. This system aids the development of non-conventional chromophores originating from biomass.


2. Fabrication of a cross-linked supramolecular polymer on the basis of cucurbit[8]uril-based host–guest recognition with tunable AIE behaviors
Lili Wang, Zhe Sun, Miaomiao Ye, Yu Shao, Lei Fang, Xiaowei Liu
Polym. Chem., 2016, 7, 3669-3673; DOI: 10.1039/C6PY00500D
A supramolecular cross-linked polymer based on the ternary host-guest interaction between cucurbit[8]uril, 1,1-dimethyl-4,4-bipyridinium dication and an azobenzene derivative was prepared. The resulting material was photoresponsive due to the azobenzene derivative and the introduction of tetraphenylethylene gave the network AIE properties. This novel photoresponsive cucurbit[8]uril-based supramolecular polymer with AIE, enables further development of fluorescent cucurbituril-based materials.


3. Acid–base-controlled and dibenzylammonium-assisted aggregation induced emission enhancement of poly(tetraphenylethene) with an impressive blue shift
Lipeng He, Lijie Li, Xiaoning Liu, Jun Wang, Huanting Huang, Weifeng Bu
Polym. Chem., 2016, 7, 3722-3730; DOI: 10.1039/C6PY00275G
Suzuki cross-coupling polymerisation was used to prepare several poly(tetraphenylethylene) based polymers, grafted with dibenzo-24-crown-8 groups (DB24C8), connected at different positions (ortho, meta or para). The polymers exhibited AIE, which was highly dependant upon the substitution and could also be caused by complexation of the DB24C8 groups with dibenzyl ammonium chloride. These polymers show promising properties required for optoelectronic, chemical and biomedical sensors.


—————-
About the webwriter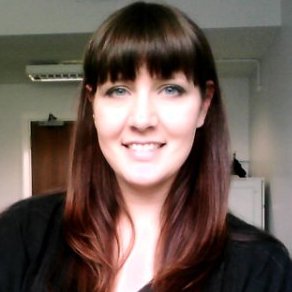 Dr. Fiona Hatton is a web writer for Polymer Chemistry. She is currently a postdoctoral researcher in the Armes group at the University of Sheffield, UK. Find her on Twitter: @fi_hat