It is with great pleasure that we announce Professor Feihe Huang (Zhejiang University) as the recipient of the 2016 Polymer Chemistry Lectureship award.
This award, now in its second year, honours an early-stage career researcher who has made significant contribution to the polymer chemistry field. The recipient is selected by the Polymer Chemistry Editorial Board from a list of candidates nominated by the community.
Read on to find out more about Feihe…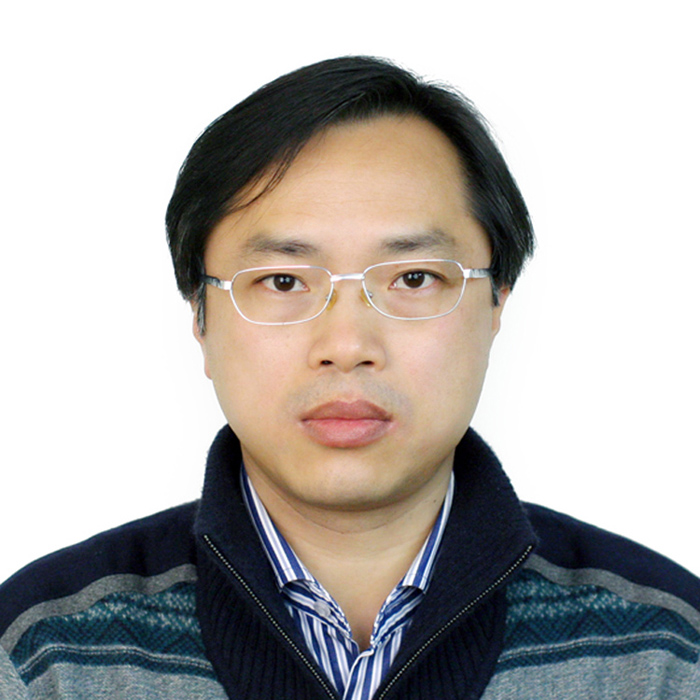 Feihe Huang was born in Shaodong, Hunan, China in February 1973. He obtained his Doctor of Philosophy in Chemistry during the spring of 2005 with the aid and guidance of Prof. Harry W. Gibson. He joined Prof. Peter J. Stang's group in University of Utah as a postdoctoral fellow in March 2005. In December 2005, he became a professor of chemistry in Department of Chemistry at Zhejiang University. In March 2008, he became a Qiushi Chair Professor of Zhejiang University.
His current research interests are supramolecular polymers, amphiphiles, and pillararene supramolecular chemistry. Awards and honors he has received to date include the William Preston Award for a MS Thesis from VT, Chinese Government Award for Outstanding Self-Financed Students Abroad, The Sigma Xi Research Award for Ph.D. Degree Candidates from the VT Chapter of Sigma Xi Research Society, Outstanding Ph.D. Dissertation Award from VT, the Thieme Chemistry Journals Award, the Outstanding Recent Graduate Alumnus Award from VT, Humboldt Fellowship for Experienced Researchers from the Humboldt Foundation, The National Science Fund (China) for Distinguished Young Scholars winner, Fellow of the Royal Society of Chemistry, Asian Chemical Congress Asian Rising Star, the Chinese Chemical Society AkzoNobel Chemical Sciences Award, the Cram Lehn Pedersen Prize in Supramolecular Chemistry, and the 2016 Polymer Chemistry Lectureship award.
He has published more than 180 supramolecular chemistry papers in Nature Chem. (1), PNAS (2), J. Am. Chem. Soc. (23), Angew. Chem., Int. Ed. (5), Adv. Mater. (6), Nature Commun. (1), Chem. Soc. Rev. (5), Acc. Chem. Res. (4), Prog. Polym. Sci. (1), etc. His publications have been cited more than 11255 times. His h-index is 59. He has served as a guest editor for Chem. Soc. Rev., Acc. Chem. Res., Chem. Rev. and Chem. Commun.
He sits on the Advisory Boards of Chem. Soc. Rev., Chem. Commun., Acta Chim. Sinica, Macromolecules, ACS Macro Lett., and Polym. Chem. and Editorial Boards of Materials Chemistry Frontiers (2016-) and Acta Polymerica Sinica (2016-). The homepage of his research group is http://www.chem.zju.edu.cn/~huangfeihe/index.php
To learn more about Feihe's research, please see the following for his recent work in Polymer Chemistry:
Facile construction of fluorescent polymeric aggregates with various morphologies by self-assembly of supramolecular amphiphilic graft copolymers
Xiaofan Ji, Yang Li, Hu Wang, Run Zhao, Guping Tang and Feihe Huang
Polym. Chem., 2015, 6, 5021-5025
A double supramolecular crosslinked polymer gel exhibiting macroscale expansion and contraction behavior and multistimuli responsiveness
Xiaofan Ji, Kecheng Jie, Steven C. Zimmerman and Feihe Huang
Polym. Chem., 2015, 6, 1912-1917
Construction of muscle-like metallo-supramolecular polymers from a pillar[5]arene-based [c2]daisy chain
Lingyan Gao, Zibin Zhang, Bo Zheng and Feihe Huang
Polym. Chem., 2014, 5, 5734-5739
Keep your eyes peeled for Feihe's upcoming Polymer Chemistry article in honour of the Lectureship award.
We would like to thank everybody who nominated a candidate for the Lectureship; we received many excellent nominations, and the Editorial Board had a difficult task in choosing between some outstanding candidates.
Please join us in congratulating Feihe by adding your comments below!