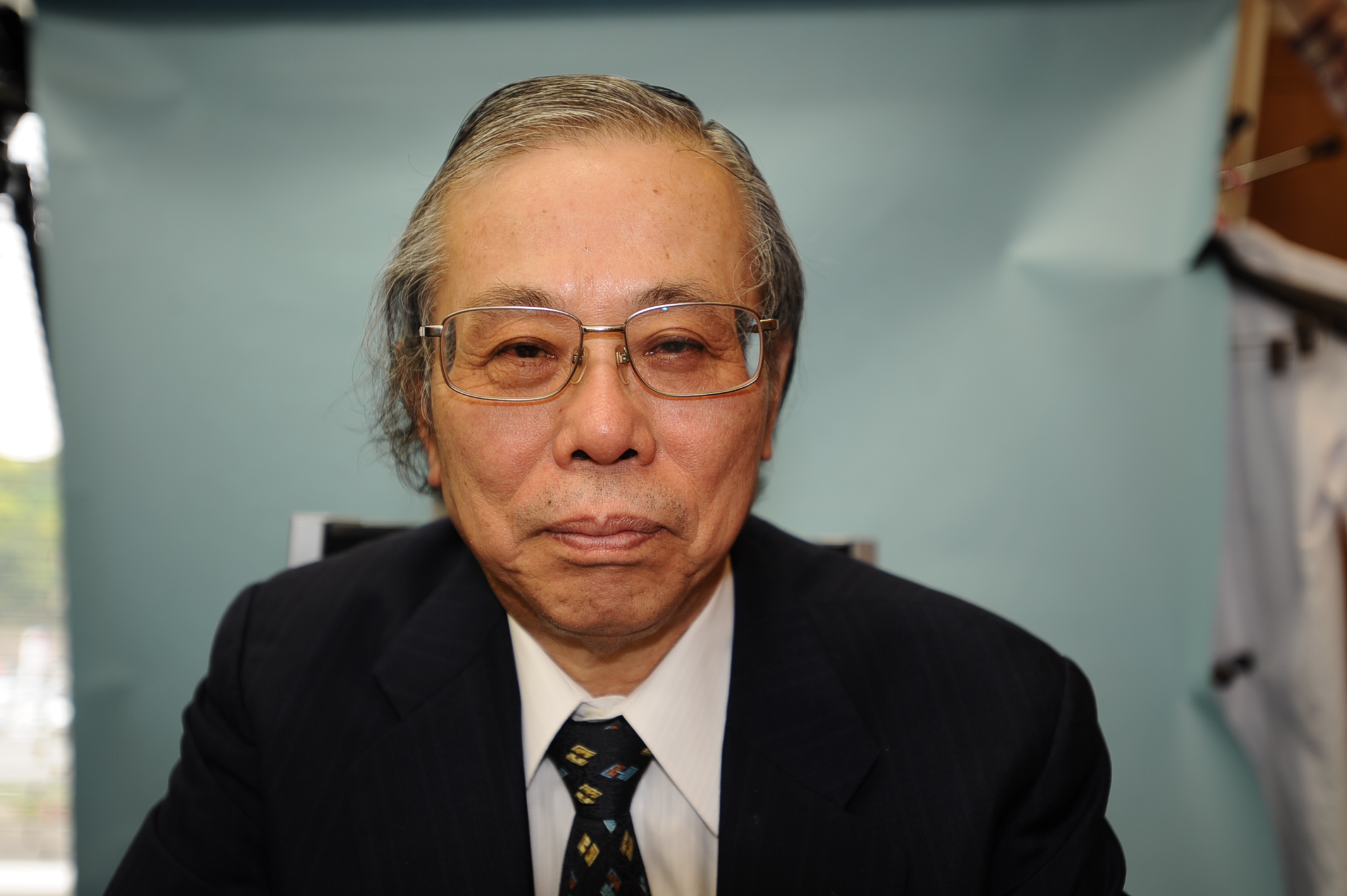 Takeshi Endo is a Professor of Molecular Engineering Institute (MEI) at Kinki University and an Emeritus Professor at Tokyo Institute of Technology (TIT). He is also Director of MEI and Vice President of Kinki University. He became an Assistant Professor at TIT in 1969, Associate Professor in 1982 and a Professor in 1986. He was Director of Chemical Resources Laboratory at TIT from 1991 until his retirement from TIT in 2000. Then he moved to Yamagata University, and became Vice President of Yamagata University until his retirement from Yamagata University in 2005. He moved to Kinki University in 2005. He was awarded the award of the Society of Polymer Science, Japan (1984), the Chemical Society of Japan Award for Creative Work (1989), and the Chemical Society of Japan Award for Technical Development (2000). From 2008, he has been an Honorary Member of the Society of Polymer Science, Japan.
Institute Website: Molecular Engineering Institute (MEI)
What was your inspiration in becoming a chemist?
I have been interested in the nature science from a young age, especially, photosynthesis that is essential to grow foods such as rice and sweet potato that I can see around my house. The interests let me to study the chemistry at university.
What was the motivation to write your Polymer Chemistry article?
Our group recently reported on synthesis of polypeptide through polycondensation of N-phenoxycarbonyl derivative of a-amino acid with the elimination of phenol and CO2. During the course of investigation about polymethionine(oxides), we have achieve the facile route for the synthesis of well-defined poly polymethionine(oxides) in terms of molecular weigh and terminal structure through polycondensation of the corresponding urethane derivative. In addition, we found that oligo(methionine sulfoxide)-base polymer offers a excellent antifouling property against biological matters. We expect that the synthetic method could be used widely to construct polypeptide-based polymer for biomedical application.
Why did you choose Polymer Chemistry to publish your work?
Polymer Chemistry is one of the most attractive journals in the field of polymer chemistry and many readers working on the related fields will have a lot of interesting.
In which upcoming conference may our readers meet you?
I will attend the 11th International Conference on Advanced Polymers via Macromolecular Engineering (APME 2015), which is held at Yokohama in Japan from 18th to 22nd October 2015 as a member of organizing committee (Chairman). The conference is now announced at http://www.apme2015.jp/index.html. I am looking forward to seeing you at Yokohama in Japan.
How do you spend your spare times?
I enjoy watching TVs about baseball, soccer and tennis game.
Which profession would you choose if you were not a scientist?
I would choose a SF writer.
---
Facile synthesis of polymethionine oxides through polycondensation of activated urethane derivative of α-amino acid and their application to antifouling polymer against proteins and cells
Shuhei Yamada,   Kazuhiro Ikkyu,   Kazuhiro Iso,   Mitsuaki Goto and   Takeshi Endo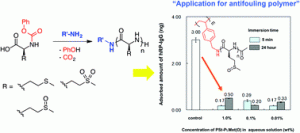 We have developed a facile route for the synthesis of poly(methionine) and poly(methionine oxide), including poly(methionine sulfoxide), and poly(methionine sulfone) through polycondensation of the corresponding N-phenoxycarbonyl derivatives of α-amino acids in the presence of amines. These urethane derivatives were readily synthesized through N-carbamylation of onium salt of methionine with diphenyl carbonate. Oxidation of sulfide on the urethane derivative with a hydrogen peroxide selectively provided the corresponding sulfoxide and sulfone in high yield. Heating of their urethane derivative 60 °C successfully obtained the corresponding polypeptide through polycondensation accompanying the elimination of phenol and CO2 in high yield. The molecular weight of polypeptide was adjusted by varying the feed ratio of urethane derivative to amine. MALDI-TOF mass analysis revealed that the added amine was successfully incorporated into the terminal end of the polypeptide. Taking advantage of our facile synthetic route to synthesize a polypeptide, we have synthesized a polystyrenes bearing oligo(L-methionine sulfoxide) in the side chain, and investigated their application as a surface-coating polymer that leads to antifouling property against proteins and cells. The polystyrene was readily synthesized through polycondensation of a urethane derivative of L-methionine sulfoxide in the presence of 4-vinylbenzylamine, followed by radical polymerization with water-soluble azo initiator. The inhibition of protein (hRP-IgG) adsorption and F9 cells adhesion was observed on the surface of the polymer-coated PS plate because of the hydrophilic nature of L-methionine sulfoxide segment. In addition, the result of CCK-8 assay reveals a low cytotoxicity against F9 cells, indicating that the polymer possesses a high biocompatibility.
---
Cyrille Boyer is a guest web-writer for Polymer Chemistry. He is currently an associate professor and an ARC-Future Fellow in the School of Chemical Engineering, University of New South Wales (Australia) and deputy director of the Australian Centre for NanoMedicine.
---