It is with great pleasure that we announce Professor Richard Hoogenboom (Ghent University) as the recipient of the inaugural 2015 Polymer Chemistry Lectureship award.
This award, which will be an annual event for the journal, honours an early-stage career researcher who has made significant contribution to the polymer chemistry field. The recipient is selected by the Polymer Chemistry Editorial Board from a list of candidates nominated by the community.
Read on to find out more about Richard…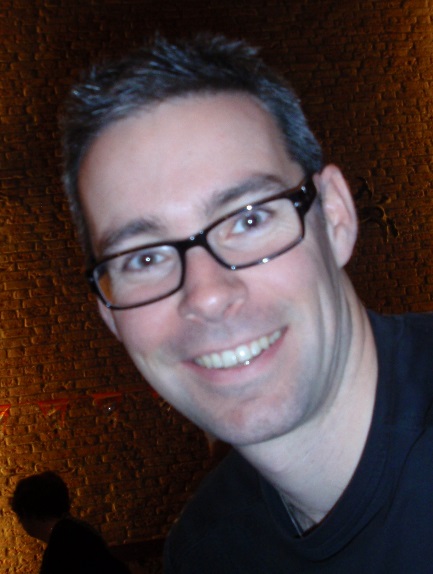 Professor Richard Hoogenboom was born in 1978 in Rotterdam (the Netherlands) and studied chemical engineering at the Eindhoven University of Technology (the Netherlands). In 2005, he obtained his Ph.D. under the supervision of Professor Ulrich S. Schubert and continued working as a project leader for the Dutch Polymer Institute, partially combined with a position as senior product developer at Dolphys Medical BV. After postdoctoral training at the RWTH Aachen with Professor Martin Moeller and at the Radboud University Nijmegen with Professor Roeland Nolte, he was appointed as associate professor at Ghent University in 2010 and in October 2014 he was promoted to full professor. His research focuses on adaptive and responsive materials based on stimuli-responsive polymers, supramolecular polymers, and poly(2-oxazoline)s. Professor Hoogenboom has published more than 260 refereed scientific articles (h-index 47) and is currently Associate Editor for European Polymer Journal and Australian Journal of Chemistry.
To learn more about Richard's research why not read his recent articles:
Dye immobilization in halochromic nanofibers through blend electrospinning of a dye-containing copolymer and polyamide-6
Iline Steyaert, Gertjan Vancoillie, Richard Hoogenboom and Karen De Clerck
Polym. Chem., 2015, 6, 2685-2694
Thermoresponsive polymeric temperature sensors with broad sensing regimes
Qilu Zhang, Gertjan Vancoillie, Maarten A. Mees and Richard Hoogenboom
Polym. Chem., 2015, 6, 2396-2400
Accelerated living cationic ring-opening polymerization of a methyl ester functionalized 2-oxazoline monomer
Petra J. M. Bouten, Dietmar Hertsen, Maarten Vergaelen, Bryn D. Monnery, Marcel A. Boerman, Hannelore Goossens, Saron Catak, Jan C. M. van Hest, Veronique Van Speybroeck and Richard Hoogenboom
Polym. Chem., 2015, 6, 514-518
We would like to thank everybody who nominated a candidate for the Lectureship; we received many excellent nominations, and the Editorial Board had a difficult task in choosing between some outstanding candidates.
Please join us in congratulating Richard by adding your comments below.