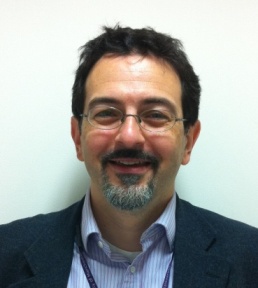 Nicola studied Chemistry at the University of Pisa in Italy, obtaining an MSc in organic and polymer chemistry in 1992 and a PhD in industrial chemistry  in 1996 where he worked under the supervision of Professor Francesco Ciardelli on photochromic and non-linear optically active polymers. During the last year of his PhD he moved to the ETH Zurich, where he joined the group of Ulrich W. Suter in the Department of Materials, first as a visiting researcher and then as a postdoc, focusing on thermally resistant polymers.  After a short spell at the EPF Lausanne, he returned to Zurich in 1999 as an "Oberassistent" in the group of Jeff Hubbell, where he moved into the field of biomaterials and regenerative medicine. He then joined the School of Pharmacy at the University of Manchester in 2003 as a Lecturer and was promoted to Chair in 2005. Since 2010 he has been affiliated to the School of Materials and to that of Medicine at the Institute of Inflammation and Repair. To date, Nicola has published almost 120 research papers, in addition to several reviews and patents.
From a chemical point of view, his interests mainly lie in the design of biologically responsive materials, in form functional surfaces, hydrogels and colloids (nanoparticles, micelles). From a biological perspective, his main focus is on inflammation, and specifically on the control over the inflammatory activation of leukocytes and mesenchymal cells through e.g. the use of Reactive Oxygen Species- responsive materials.
What was your inspiration in becoming a chemist?
For certain chemistry was in my blood, not in my genes though: even including distant relatives I am the only scientist in the family. Although, I cannot deny an academic background: both parents were Middle Ages historians.
Possibly the main attraction of chemistry was its two-face character; a bit like the Roman god Janus. On one side, the interface with physics that provides certainties and allows quantitative predictions; and then a more qualitative side, based on intuitions that border the artistic domain (think of chess-playing like retrosynthetic exercises of organic chemists).
What was the motivation to write your Polymer Chemistry article?
The starting point was a medical need. There are tens of thousands, possibly hundreds of thousands of individuals carrying silicone-based implants, which almost inevitably trigger foreign body reactions due to a poor interface with the host. Just think of the number of breast augmentation operations carried out every year to get an idea of the size of the problem.
The study published in Polymer Chemistry originates from the idea to develop new approaches to modify silicone surfaces, since they are very recalcitrant towards controlled chemical functionalisation.
Why did you choose Polymer Chemistry to publish your work? (DOI: 10.1039/C4PY00941J)
A mixed bag of reasons. Principally, Polymer Chemistry is a great home for the rapid publication of studies that employ well-defined polymer architectures. Additionally, this work nicely follows and concludes a first, synthesis-based paper that we published in Polymer Chemistry last year (DOI: 10.1039/C3PY00273J), therefore it just made sense to us to submit this manuscript to the same journal
In which upcoming conferences may our readers meet you?
MRS in Boston, beginning of December 2014.
How do you spend your spare time?
I always feel great in a vegetable or tree garden, ploughing and sowing for example.
I am also an erratic music listener; currently I am quite mad for the brit pop from the '90s, but also for baroque and XVIII century music (Corelli, Vivaldi, Bach, Albinoni, down to Mozart). Finally, I have always had a passion for photography, which – sign of the times – is now channelled mostly through my iPhone (https://www.flickr.com/photos/95411832@N05/).
Which profession would you choose if you were not a scientist?
Linguist. Always been fascinated by the structure and history of languages.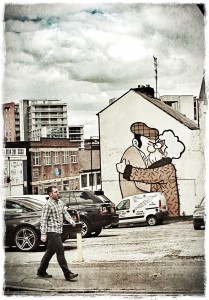 ---
Surface modification of silicone via colloidal deposition of amphiphilic block copolymers
Polym. Chem., 2014, Advance Article, DOI: 10.1039/C4PY00941J