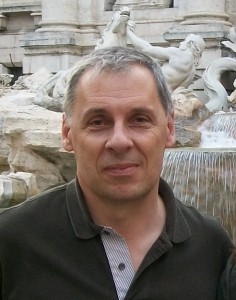 Prof. Dr. Jean Francois Carpentier received his PhD in 1992 in organic and macromolecular chemistry, University of Lille. He has received several awards, including Pasteur Medal of the graduate school "Ecole Nationale Supérieure de Chimie de Lille", Bronze medal of CNRS (1997), Recipient of the ATIPE fellowship from CNRS (2001), Recipient of the Rennes Metropole researcher award (2003), Junior member of Institut Universitaire de France (2005), Chevalier in Ordre des Palmes Académiques (2013), Silver Medal CNRS and Germaine et André Lequeux award from the French Academy of Sciences/Institut de France (2014). His research interests include organometallic chemistry of oxophilic elements (groups 2-6, 12-14); design of single-site (stereoselective) polymerization catalysts: metallocenes, post-metallocenes, Ziegler-Natta polymerization and oligomerization catalysis: polyolefins, polydienes, polyesters, functional polymer materials; homogeneous catalysis for fine chemicals synthesis: hydrogenation, hydroelementation, carbonylation and green chemistry and biorenewables, and biodegradable polymer materials. He has co-authored 236 publications in peer-reviewed journals; 48 original patents and 9 book chapters. He has co-supervised over 20 PhD students.
What was your inspiration in becoming a chemist?
 I grew up in a family with a strong appeal for nature and I have been interested in "natural things" from my earliest childhood. When I was 13, at school, I had a wonderful teacher who explained to us the connections between geology, physics and chemistry. I then started to collect minerals and, rapidly, I became more and more interested in the chemistry of these "stones", trying to understand what they were made of. At 15, I was regularly performing "chemical experiments", dissolving minerals by acidic treatments and trying to identify which elements were present by wet analytical tests (to the great fear of my parents! but they always encouraged me). Although I was hesitating for a time to become a pharmacist, I finally decided to embark on chemistry studies.
 What was the motivation to write your Polymer Chemistry article?
 Some years ago, my close colleague, Dr. Sophie Guillaume, a specialist in the field of polycarbonates and polyesters, and I started to look at the topical, so-called NIPUs: Non-Isocyanate PolyUrethanes, through the ring-opening of dicyclocarbonate-telechelic polyesters, some materials we are used to preparing in our group. With a former postdoc associate, Dr. Ali Alaaeddine who was working with Dr. Bruno Ameduri in Montpellier, a specialist in fluorinated polymers, we decided to explore fluorinated versions of polyhydroxyurethanes. We anticipated that the combination of these quite different functionalities would make rather unique materials.
 Why did you choose Polymer Chemistry to publish your work? (DOI: 10.1039/C4PY00547C)
Polymer Chemistry is a high-quality journal with a broad audience. The editorial and production teams are very well-organized and turn-around time for peer-reviewing and production is short.
In which upcoming conferences may our readers meet you?
Most of my research is devoted to organometallic catalysis, largely for polymerization catalysis. I will thus attend next July the International Conference on Organometallic Chemistry in Sapporo and the 41th International Conference on Coordination Chemistry in Singapore. Next December, I will attend the 10th SPSJ International Polymer Conference in Tsukuba, Japan.
How do you spend your spare time?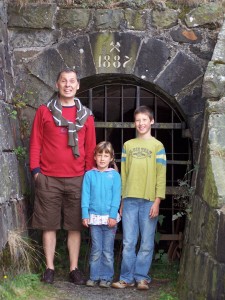 I enjoy spending time with my two kids and my wife. In winter time, all my colleagues know that I go hunting regularly. Extensive walking through the countryside refreshes my mind, gives me time for thinking quietly, and helps me keep fit (admittedly with difficulty…). Besides, I still very much enjoy taking care of my mineral collection that I have not stopped since childhood, visiting museums and mines; chemistry is never far away…
Which profession would you choose if you were not a scientist?
I would probably have become a forest guard or a fisherman.
Read Professor Carpentier's latest Polymer Chemistry paper:
From glycidyl carbonate to hydroxyurethane side-groups in alternating fluorinated copolymers
Roukaya Hamiye, Ali Alaaeddine, Mouhamad Awada, Benjamin Campagne, Sylvain Caillol, Sophie M. Guillaume, Bruno Ameduri and Jean-François Carpentier  
Cyrille Boyer is a guest web-writer for Polymer Chemistry. He is currently an associate professor and an ARC-Future Fellow in the School of Chemical Engineering, University of New South Wales (Australia) and deputy director of the Australian Centre for NanoMedicine.