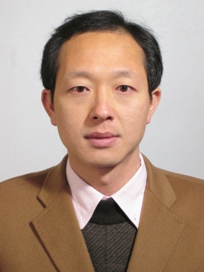 Shiyong Liu was born in Hubei Province, China, in 1972. He obtained his B. S. degree in 1993 and M. S. degree in 1996 from Wuhan University, majoring in environmental chemistry and polymer chemistry, respectively. After obtaining his Ph.D. degree in 2000 at Fudan University under the supervision of Prof. Ming Jiang, he spent three and a half years at University of Sussex and University of Delaware as a postdoctoral fellow, working with Prof. Steven P. Armes (currently at University of Sheffield) and Prof. Eric W. Kaler (currently at University of Minnesota), respectively. Since 2004, he has been a professor of Polymer Science and Engineering at the University of Science and Technology of China. He is recipient of 100 Talents Program (CAS, 2004), Distinguished Young Scholars Award (NSFC, 2004), Cheung Kong Professor Award (MOE, 2009), CCS-RSC Young Chemist Award (2010), and Young Scientist Award (CAS, 2012). He has served in the International Advisory Board for Macromol. Rapid Commun. and Macromol. Chem. Phys. (2012-) and the Editorial Advisory Board for Macromolecules (ACS, 2008-2010). He has served as the Head of Department of Polymer Science and Engineering since 2004 and the Director of CAS Key Laboratory of Soft Matter Chemistry since 2010. He published over 190 peer-reviewed journal papers and 6 book chapters with a total citation of 6500 and an H-index of 47. His current research interests include the design and synthesis of functional polymeric materials, colloids, and stimuli-responsive polymeric assemblies with controlled properties for applications in imaging, sensing, diagnostics, and nanomedicines.
---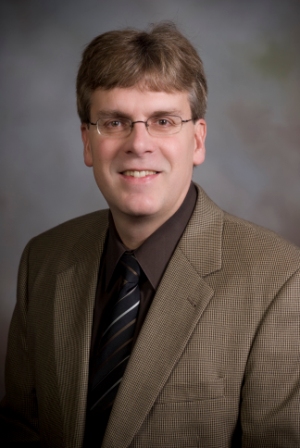 Timothy Long
received his B. S. in 1983 from St. Bonaventure University, followed by his Ph.D. in 1987 from Virginia Tech. He spent several years as a research scientist at Eastman Kodak Company before returning to Virginia Tech as a professor in chemistry. He has been a faculty member in the department of chemistry since 1999 and recently served as Associate Director of Interdisciplinary Research and Education, Fralin Life Science Institute at Virginia Tech. He serves currently as the Associate Dean for Research and International Outreach in the College of Science at Virginia Tech.
He has received many prestigious honors in his field of polymer chemistry recently, including Chair of the IUPAC MACRO2012 Congress at Virginia Tech, the American Chemical Society (ACS) PMSE Cooperative Research Award and POLY Mark Scholar Award, as well as the Pressure Sensitive Tape Council (PSTC) Carl Dahlquist Award in 2011, Virginia Tech's Alumni Award for Research Excellence (AARE) in 2010, 2009 ACS Fellow, and invited organizer of the Gordon Research Conference – Polymers, and Chair, ACS Polymer Division.
He has also assembled a successful interdisciplinary research group and has been awarded ~ $30M in research funding during his time with Virginia Tech. His group's continuing research goal is to integrate fundamental research in novel macromolecular structure and polymerization processes with the development of high performance macromolecules for advanced technologies. Current research efforts focus on polyelectrolytes, ion-containing polymers, and supramolecular hydrogen bonding for emerging technologies including drug delivery, elastomers, water purification, adhesives, and energy storage.
---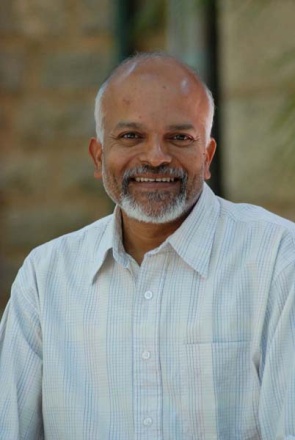 Ramakrishnan
completed his BSc from the University of Bombay, MSc from the Indian Institute of Technology, Bombay and received his PhD from the University of Massachusetts, Amherst, in 1988. After a two-year postdoctoral stint at the Corporate Research Laboratory of Exxon Research and Engineering Company at Annandale, New Jersey, he took up a faculty position in the Department of Inorganic and Physical Chemistry at the Indian Institute of Science, Bangalore, where he is currently the chair of the Division of Chemical Sciences. His research interests are in the design and development of novel polymerization methods, hyperbranched polymers, polymerizable surfactants, polymerization in ordered media, understanding and regulating conformation of synthetic macromolecules in solution and conjugated polymers. He is currently serves as one of the Associate Editors of Chemical Communications.
---

Martina Stenzel
studied chemistry at the University of Bayreuth, Germany, before completing her PhD in 1999 at the Institute of Applied Macromolecular Chemistry, University of Stuttgart, Germany. After two years as postdoctoral researcher at UNSW, she took on a position as a lecturer at the University of New South Wales in 2002 and is now an ARC Future Fellow and Professor. Her research interest is focused on the synthesis of functional polymers with complex architectures such as glycopolymers and other polymers for biomedical applications, especially polymers with in-build metal complexes for the delivery of metal-based anti-cancer drugs. Martina Stenzel published more than 200 highly cited peer reviewed papers mainly on RAFT polymerization. She is an editor of the
Australian Journal of Chemistry
and also serves on several editorial advisory boards. She is currently a member of the ARC College of experts, which is the Australian Government funding agency. She received a range of awards including the 2011 Le Fèvre Memorial Prize, the 2013 Exxon Mobile award and a 2013 NSW Science and Engineering award. Martina enjoys spending time with her family exploring the Australian outdoors or the indoors (museums).
---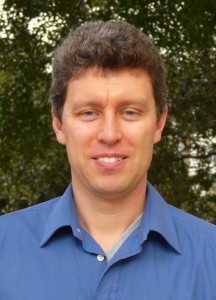 Per Zetterlund
graduated from The Royal Institute of Technology in Stockholm (Sweden) in 1994 and obtained his Ph.D. at Leeds University (UK) in 1998.  He carried out postdoctoral research at Griffith University (Brisbane, Australia) and in 1999, he became Assistant Professor at Osaka City University (Japan).  In 2003, he moved to Kobe University (Japan), where he was promoted to Associate Professor in 2005.  Since 2009, he has worked at The Centre for Advanced Macromolecular Design (CAMD) at The University of New South Wales (Sydney, Australia), where he is currently a full Professor and co-Director of the Centre.  Prof Zetterlund has published around 130 peer-reviewed papers, mainly in the areas of (controlled/living) radical polymerization and polymeric nanoparticle synthesis using a variety of heterogeneous systems.
---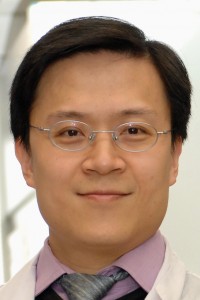 Wai-Yeung Wong was born in Hong Kong, and obtained his B.Sc.(Hons.) (1992) and Ph.D. (1995) degrees from The University of Hong Kong. He did his postdoctoral research with Prof. F. Albert Cotton at Texas A&M University in 1996 and Profs. Lord Lewis and Paul R. Raithby at the University of Cambridge in 1997. He joined Hong Kong Baptist University as an Assistant Professor in 1998, rising through the academic ranks to Chair Professor in early 2011. His research focuses on synthetic inorganic/organometallic/polymer chemistry and materials chemistry, with special emphasis on developing metallopolymers and metallophosphors with energy functions and photofunctional properties. He has a distinguished publication record of over 400 articles with his current H-index of 54. He has won the Royal Society of Chemistry Chemistry of the Transition Metals Award in 2010, FACS Distinguished Young Chemist Award in 2011, Ho Leung Ho Lee Foundation Prize for Scientific and Technological Innovation and Second-class Prize of State Natural Science Award in China in 2013. He is currently the Associate Editor of Journal of Materials Chemistry C and Regional Editor of Journal of Organometallic Chemistry, and serves on the editorial/international advisory boards of numerous international journals including Polymer Chemistry, Dalton Transactions, Dyes and Pigments, Chemistry: An Asian Journal, Macromolecular Rapid Communications, Macromolecular Chemistry & Physics, etc. At present, he is the Chairman of Hong Kong Chemical Society and a Council Member of the Pacific Polymer Federation.
---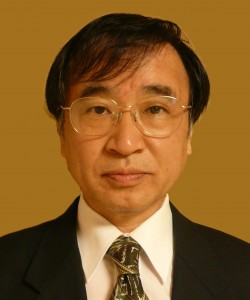 Yoshiki Chujo completed his PhD at Kyoto University in 1980 and then joined Nagoya University as an Assistant Professor in 1981. In 1983, he joined the group of Prof. J. E. McGrath at Virginia Tech in the USA as a Postdoctoral Research Fellow. He returned to Kyoto University as a Lecturer in 1986 and has been Professor of Polymer Chemistry there since 1994. His research interests focus on polymer synthesis, inorganic polymers, and polymeric hybrid materials. He is now a Vice-President of the Chemical Society of Japan.  He is a Leader of the national research project on "New Polymeric Materials Based on Element-Blocks" (2012-16).
---