Polymer Chemistry has received its first full Impact Factor: 5.23
The 2012 Journal Citation Reports, released by Thomson ISI yesterday, also show that Polymer Chemistry has an immediacy index of 1.305, the highest of all primary research journals in the Polymer Science category!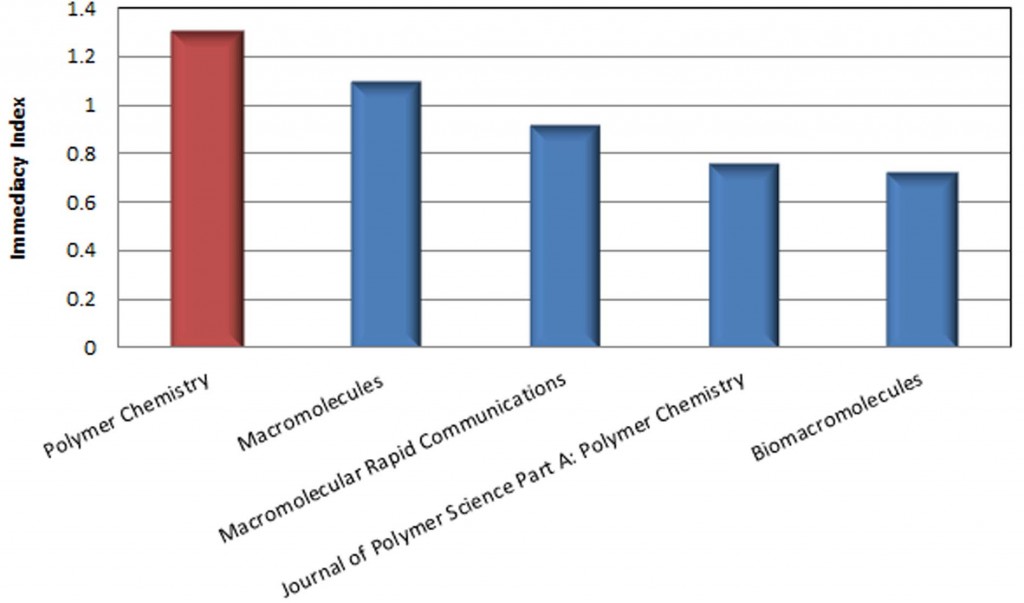 This highlights the continued success of the journal and reinforces its place in the field.
I would like to take this opportunity to thank all those involved with the journal, our Editorial and Advisory Board members and our authors, referees and readers, who continue to make the journal what it is.
Read more about the 2012 Impact Factors from across RSC Publishing on the RSC Publishing Blog!
Liz Dunn
Managing Editor, Polymer Chemistry
Data based on 2012 Journal Citation Reports ®, (Thomson Reuters, 2013)