Watch the video interview of Peter Budd (University of Manchester) as he talks about polymer membranes for gas separation.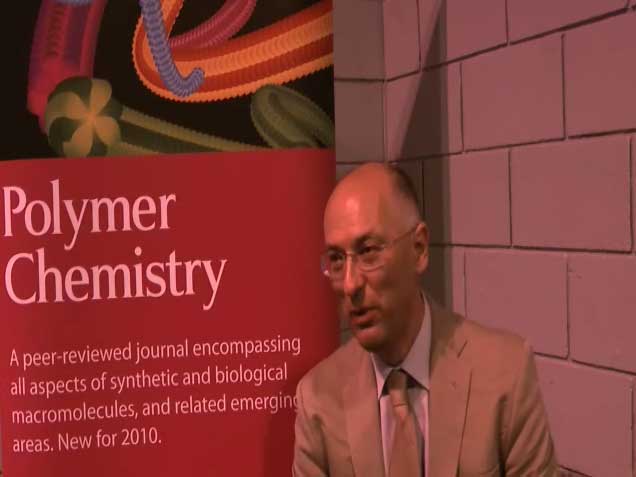 Click here to watch the whole video on YouTube
If you'd like to know more about this topic why not read the review on 'Highly permeable polymers for gas separation membranes' by Peter M. Budd and Neil B. McKeown, Polym. Chem., 2010, 1, 63-68.