A collaborative themed collection from Chemical communications, Journal of Materials Chemistry A and Journal of Materials Chemistry C.
Royal Society of Chemistry, Journal of Materials Chemistry A, Journal of Materials Chemistry C and Chemical Communications, are delighted to announce the completion of our latest cross journal themed collection on Photofunctional Materials and Transformations.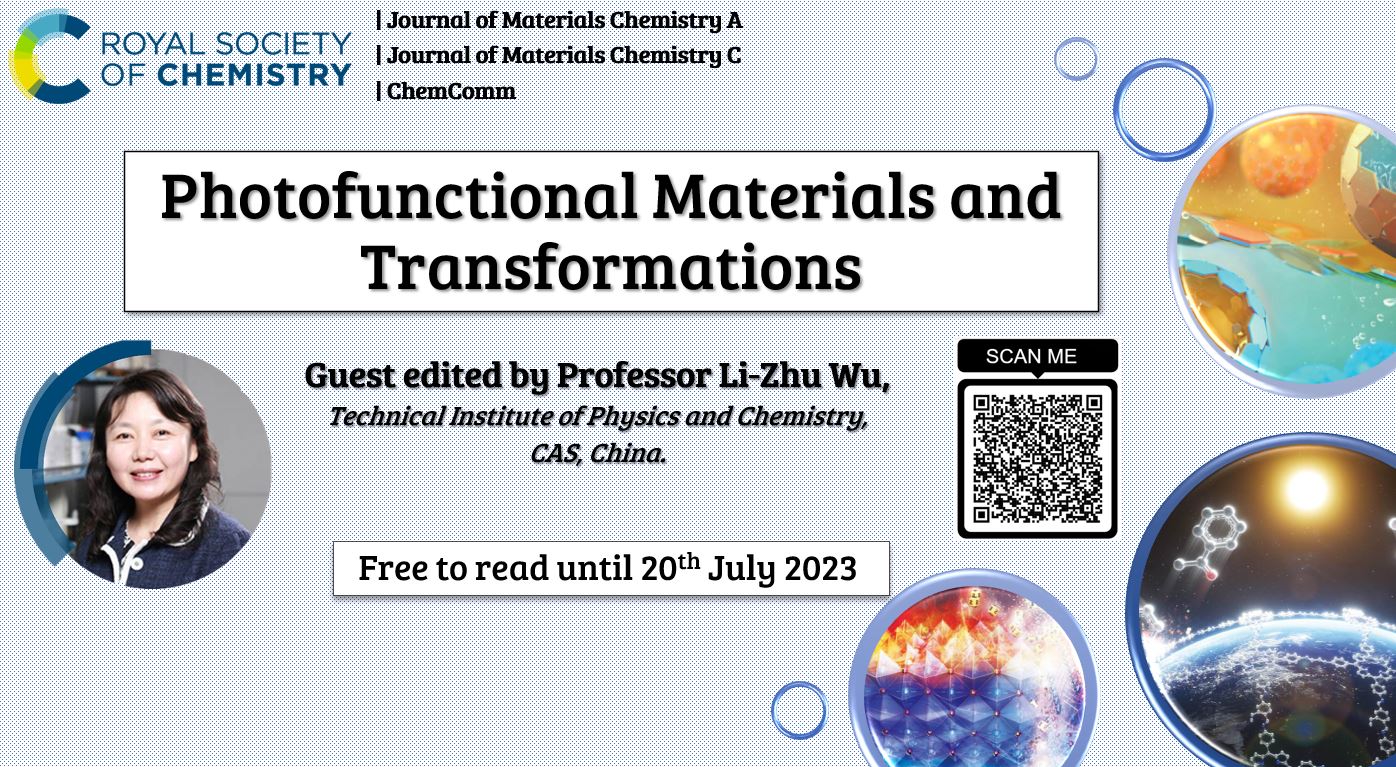 This collaborative collection was guest edited by Professor Li-Zhu Wu, Technical Institute of Physics and Chemistry, CAS, China.
Photofunctional materials and transformations are lively fields dedicated to the utilization and transduction of photons for fundamental understanding and diverse applications. It arouses interdisciplinary interests in physics, chemistry, material science, biology, photonics and engineering, which stimulates breakthroughs in photovoltaics, photolithography, photoelectronics, photocatalysis, photobiology and phototherapy. The charm of photofunctional materials and transformations attracts a growing number of researchers that push forward this field with inspiration and endeavor. We hope the themed issue will present the landscape of photochemistry in diverse and burgeoning branches.
All articles are free to access until 20th July 2023 You can find a selection of our articles featured in this collection below.
Journal of Materials Chemistry A
Journal of Materials Chemistry C
Chemical Communications
Have an idea for our next themed collection? Suggest a topic using our online form.