The EMBO Chemical Biology meeting is one of the leading conferences in Chemical Biology in Germany and not only attracts national but also many international speakers and attendees on a biannual basis.

Taking place 31 August – 3 September 2016 at the new Advanced Training Centre at EMBL Heidelberg, the conference provides a great platform for researchers working in the field of Chemical Biology, from tool development to biological applications, and from computational drug design to synthetic chemistry.
Chemical Science and Chemical Communications are delighted to support this meeting, and there's lots to look forward to again on this 6th edition of the symposium:
Frances H. Arnol – Keynote lecture on 'Innovation by Evolution: Expanding the Enzyme Universe'
Edward Tate – Lecture on 'Probing and Drugging Protein Lipidation'
Christopher Schofield – Lecture on 'The Chemistry of Oxygen Sensing in Humans and Other Organisms'
Giulio Superti-Furga – Keynote lecture on 'Solute Carriers, Metabolism and Drug Response: a Magic Triangle'
Jennifer Prescher – Lecture on 'Expanding the imaging toolbox'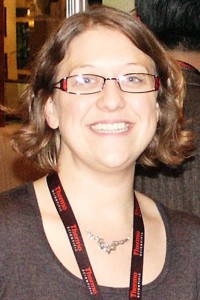 … and many more excellent speakers. Access the full scientific programme here.
Meet the team:
Dr May Copsey (Executive Editor of Chemical Science and Chemical Communications) will be attending the event. She looks forward to meeting many of you in Heidleberg, and would love to hear about your research and meet with our readers, authors and referees. Please do get in touch with May if you would like to arrange a meeting in advance.