ChemComm is delighted to announce Professor S. Ramakrishnan (Indian Institute of Science, Bangalore) as a new Associate Editor.
Ramakrishnan is now accepting submissions to ChemComm in the areas of organic materials and polymers. Ramakrishnan will also act as an ambassador for the journal within India, helping to raise the profile of ChemComm and attract the high-quality scientific research being produced from Indian institutes.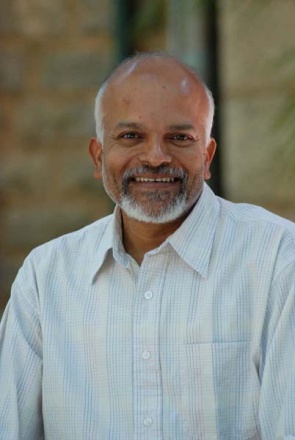 Submit your next high-quality communication to Ramakrishnan's Editorial Office.
Biography
Ramakrishnan completed his BSc from the University of Bombay, MSc from the Indian Institute of Technology, Bombay and received his PhD from the University of Massachusetts, Amherst, in 1988.
After a two-year postdoctoral stint at the Corporate Research Laboratory of Exxon Research and Engineering Company at Annandale, New Jersey, he took up a faculty position in the Department of Inorganic and Physical Chemistry at the Indian Institute of Science, Bangalore, where he is currently a full professor.
His research interests are in the areas of design and development of novel polymerization methods, hyperbranched polymers, polymerizable surfactants, understanding and regulating conformation of synthetic macromolecules in solution and conjugated polymers.