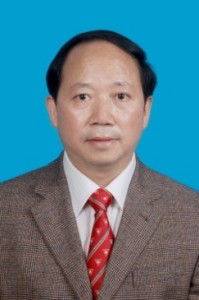 On behalf of the ChemComm Editorial Board, I am delighted to welcome Professor Yong-Qiang Tu as the new ChemComm Associate Editor for organic chemistry.
Professor Tu is a council member of Chinese Chemistry Society and the president of Gansu Chemistry Society. His current research interests centre on tandem rearrangement reactions and their application to the total syntheses of bioactive alkaloids, synthetic studies of biologically active natural products, and the construction of C-C and C-N bonds via C-H functionalisations.
Professor Tu's editorial office is now open for submissions, welcoming urgent communications highlighting the latest advances in organic chemistry.
Find out more about Professor Tu's research by reading these exciting articles:
Total synthesis of (±)-maistemonine and (±)-stemonamide
Zhi-Hua Chen, Yong-Qiang Zhang, Zhi-Min Chen, Yong-Qiang Tu and Fu-Min Zhang
Chem. Commun., 2011,47, 1836-1838, DOI: 10.1039/C0CC02612C, Communication
Enantioselective bromination/semipinacol rearrangement for the synthesis of β-bromoketones containing an all-α-carbon quaternary center
Hui Li ,  Fu-Min Zhang ,  Yong-Qiang Tu ,  Qing-Wei Zhang ,  Zhi-Min Chen ,  Zhi-Hua Chen and Jian Li
Chem. Sci., 2011,2, 1839-1841, DOI: 10.1039/C1SC00295C

Are you an organic chemist based in North America? Submit your research to Michael Krische, ChemComm North American Associate Editor for organic chemistry.